Brilliant Birdies: Exploring Luminous Watercolor Techniques
Online Course Now Available!
I'm super excited to share this new course available NOW in the Craft Your Joy online classroom. 
All Courses in the Classroom are DEEPLY Discounted right now through at least May 2020 in hopes that my offerings will bring a bit more JOY into your life during this pandemic.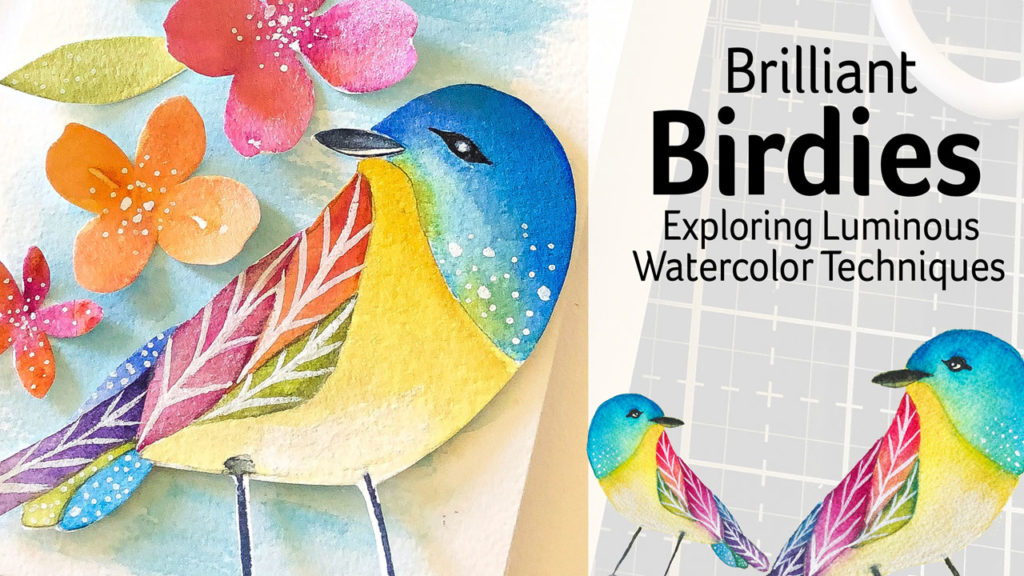 This class is jam-packed with easy to do techniques! Here's what you will learn in the class:
In this class, you will learn how to paint and create a whimsical, brilliant birdie in watercolor and metallics. We'll create a fun 3D project together that can be turned into frameable art or a greeting card.
We'll take a deeper dive into:
Watercolor paints and their unique qualities
Papers, brushes, and supplies
Simple, easy-going watercolor techniques you use over and over
Working with a limited color palette
Five watercolor painting techniques that will help your brilliant birdie GLOW
We'll cover five essential techniques that will help your paintings glow:  
Wet in Wet
Wet on Dry
Layering and Glazing
Layering Metallic Watercolors
Painting Brushtroke Bits
I'll demystify and walk you through each technique step-by-step before we paint the final project together.
Video content delivered in short, technique-based lessons. Downloadable handouts supplies.
Each video lesson breaks down the watercolor painting techniques into smaller chunks giving you the ability to follow along using the practice handout. Then, we'll put it all together and create a viola floral composition.
---
Bonus Download Offer When You Join the Class!
FREE 5×7 Art print download and notecard for you to print, cut and enJOY!
The download is available in the final class lesson and was created from my original artwork.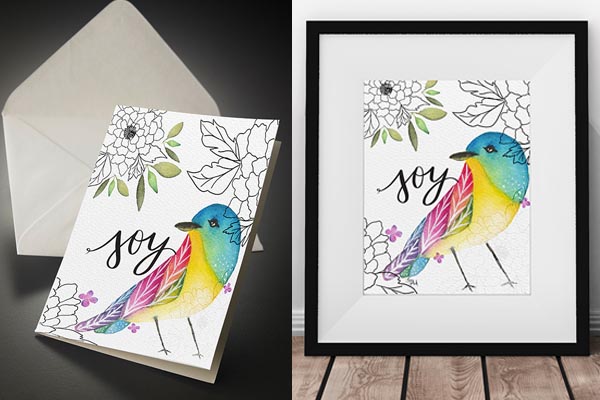 ---
Visit the Craft Your Joy Online Classroom.
Affordable, Self-Paced Learning
Classes for Artists, Crafters, Enthusiasts, YOU!
There are three courses available in the classroom that I think you will love.
Head on over to the Classroom HERE. Watch the introduction videos and see for yourself. There are also introduction videos for each course along with detailed descriptions so you can get an in-depth idea of what you can expect.  I built this classroom so you can Create Art that Makes You Feel Good alongside me!
---
Take Classes with Me on Skillshare
Use this link to try Skillshare Premium FREE for 2 months! Skillshare has over 27,000 more courses, taught by creators from around the world. No commitments. Cancel anytime.
May you find pause from the hustle, and pure joy in the making.
If you are interested, please consider joining my email list. See below.
---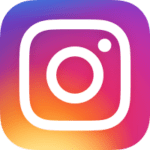 Follow me on Instagram and Facebook for daily artspiration!
You can Subscribe to my email list and receive this FREE Art Print Download. Click the image to subscribe. Subscribers receive exclusive downloads, offers, and updates weekly. Join me! Subscribers opt-in and may unsubscribe at any time.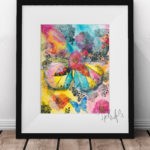 Save
Save
Save
Save
Save
Save
Save
Save
Save
Save
Save
Save
Save
Save
Save
Tags:
Art Supplies
,
Artspiration
,
Color Mediums
,
Craft Your Joy
,
Healing Art
,
Online Classroom
,
Painting
,
Watercolor
,
watercolor painting