In this week's LIVE tutorial, I'm sharing my brand new stamp set with Gina K Designs AND some washy watercolor techniques. There's also some nerdy chatter about creating patterns with the diamond background stamp in the new set.
Watch the LIVE Replay!
The new set is AVAILABLE NOW at ginakdesigns.com.  I'll be sharing more inspirational tutorial videos using this new set over the next few weeks.
Download the New FREE Card Idea Sheet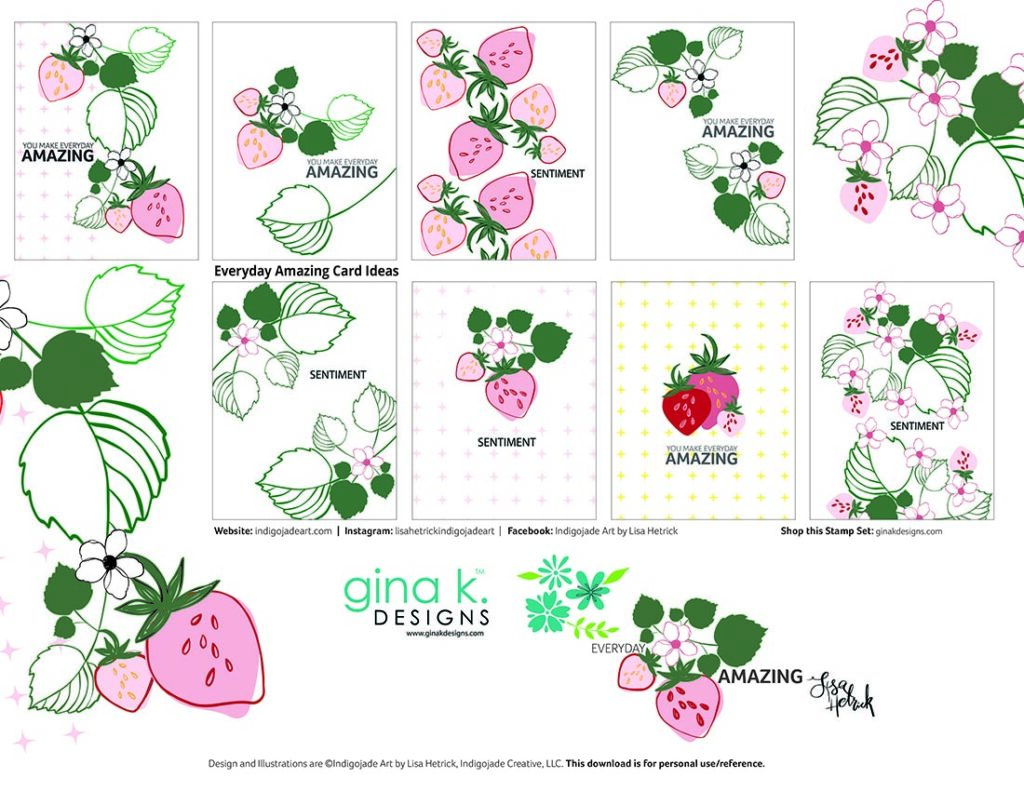 DOWNLOAD THE EVERYDAY AMAZING FREE SKETCH IDEA SHEET
I don't ask for your email address to download the free sketch sheet. A gift of grace from me to you! I would love it though if you joined my email community. You can Subscribe to my email list and receive an additional FREE Art Print Download.
I'll be sharing LIVE YouTube video tutorials using this brand-new set. Be sure to subscribe to my YouTube Channel  Tap the bell and never miss a new card, paper crafting, and/or watercolor tutorial. 
You can purchase the "Everyday Amazing" Stamp Set from Gina K Designs See this stamp set and my entire collection of stamps with Gina K Designs hereI'