Joy is Seeking You Planner Dashboard
Super excited to share this gift of grace with you today! I get really inspired by how people creatively plan their life. What tools they use. How they create bliss and balance. All the cool design'y like things that are out there to help document your day, inspiration, moments. It's all good!
A quick google search will show you so many amazing companies and independents that cater to the every planner's desire. What intrigues me is the design and functionality and how people utilize and fit the tools into their lives. Being an artist and designer, I have a hard time finding the "exact" thing I need for my planning/listkeeping/notetaking needs on the market. I've tried retrofitting things to my desire and I usually fail and don't stick with a system. #epicfail
How I Plan.
I usually end up creating what I want to fit the functionality I'm trying to achieve. Right now what's working for me is an interchangeable system where I can keep all my goodies together.  I use a traveler's journal from Chic Sparrow. You may already be familiar with traveler's journals and notebooks. Just put the words in the google machine (better yet Pinterest) and it will give you back a ton of goodies to see. I've discovered over the years that I'm a paper and digital planner person. I use google and ical calendars to contain/house my whole life including blocking time for work, life, family, appointments. I fuse the digital planning with a paper planning system that consists of lists, sketchbooks and a gratitude journal. I have separate traveler's journals for: Day-to-Day Workload, Art Business, Gratitude. In each one of these journals, I have interchangeable notebooks that house content by topic and they all have sketchbooks inside. ALWAYS NEED A SKETCHBOOK HANDY.
Last week I was creating some pattern design and I had a lightbulb moment. This handy dashboard planner was born. Watch the video for the details.
Here's a quick little video showing my day-to-day planner set up and the FREE download I'm sharing today.
Here's the Plan Going Forward.
I will be sharing a Free Planner Dashboard Download EVERY MONTH. Follow me in Social to find out when next month releases! Better yet… SUBSCRIBE to my email list for updates directly to your inbox. Doesn't get any easier than that. I'll be shooting for the middle of the month for the next month.

For all you planner/list maker/gotta jot it down peeps, I hope this bright, colorful dashboard (traveler's journal/planner speak) will give you inspiration to keep your thoughts and dreams alive.
Here are some of my favorite notebook, planning products:
May Designs  – I love, love, love their notebooks. I use their daily planner, lists and gratitude journals ALL the time.
Chic Sparrow – I love the quality of these traveler's journals. It's a bit of an investment, but I use them ALL THE TIME. They hold the May Designs notebooks very well. In the video above, the leather notebook is from Chic Sparrow.
What are some of your favorite planning products? Comment in the blog and share.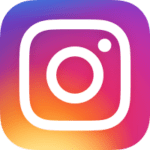 Follow me on Instagram for daily artspiration!
Interested in bringing more positivity into your life? Visit my art prints shop.
WANT ANOTHER FREEBIE? RECEIVE BONUS CONTENT OF THIS DESIGN by Subscribing to my email list. ⬇️⬇️⬇️
Save
Save
Save
Save
Save
Tags:
Free Download
,
Monthly Calendar Download
,
Product Design
,
Watercolor Art