New Art Available: Happiness Blooms from Within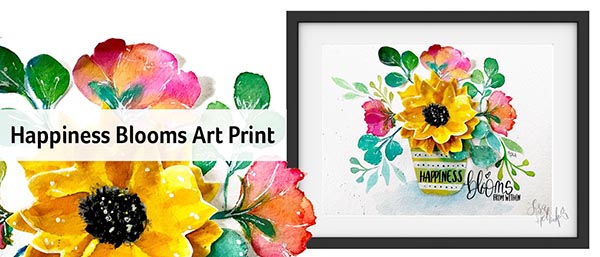 Hi Friends! Thanks so much for stopping by! I'm super excited to share a new art print is available in my shop. This one was pure joy in the making and the focus of my new online class. I enjoyed creating it so much, I thought it would be perfect as an art print to adorn your space.
Inspired by my 3D paper art floral painting this print is a perfect reminder to family, friends, and loved ones that happiness blooms from within. A great reminder to us all. This print is full of watercolor paper texture and dimension.
If you are interested in making this project for yourself, please join me in the class here.
---
30% OFF SPECIAL TODAY AND TOMORROW ONLY – July 5th + 6th
This print is 30% OFF. It's the first "it's my birthday month" special! ?
A gift of grace from me to you.
This print is available in two sizes with matte options.
You can purchase the print here and the discount will automatically be applied.
---
Here's a Brief Introduction to the New 3D Paper Art Class:

In this class, you will learn how to paint whimsical flowers, leaves and greenery with a twist. We'll explore brush techniques and color combinations to create dimension, depth and texture. We'll also hand cut some of the painted elements and use them as layered embellishments to create a 3D look for your painting.
This project is so much fun to create and is perfect for gift giving or framing.
I'd love it if you joined me.
As always, I have many tutorials that are live on my YouTube channel. Consider subscribing to my channel and following me in "all the places" for more inspiration to Craft Your Joy!
May you find pause from the hustle and pure JOY in the making!

I would LOVE it if you subscribed to my email list! See the details below!

---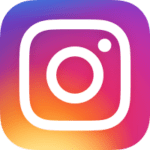 Follow me on Instagram and Facebook for daily artspiration! You can Subscribe to my email list and receive this FREE Art Print Download. Click the image to subscribe. Subscribers receive exclusive downloads, offers and updates about 3-4 times a month. Join me!
---
Save
Save
Save
Tags:
Art in progress
,
Artspiration
,
Classes
,
Mixed Media
,
Skillshare classes
,
Tutorials
,
Watercolor
,
Watercolor Art
,
watercolor painting