Painting Wildflower Bouquets in Watercolor 
Hi Friends! Thanks so much for stopping by, I'm so grateful you're here. I'm super excited to share this fun watercolor paint-a-long video. In this video, I'm painting a bouquet of wildflowers and weeds and sharing tips and tricks along the way. I'm also sharing some details about a new online watercolor course I'll be launching this month, April 2019.
If you're not on my email list, sign-up below. I'll be sharing the launch of this course with email subscribers first!
Stay tuned for my new online watercolor class:
Getting the Glow: Painting Luminous Wildflower Bouquets in Watercolor
Let's Paint, shall we? Watch the Video!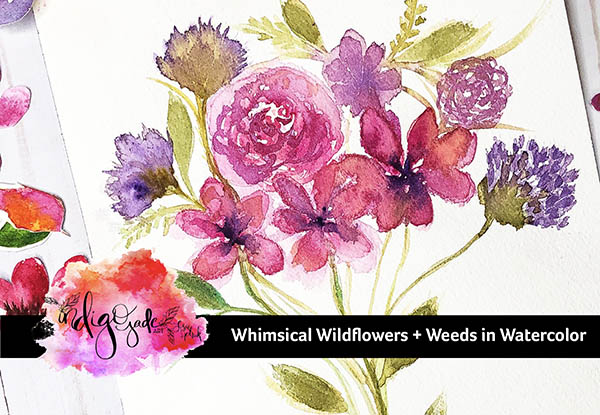 The supplies I used in the video:
Arches Watercolor Paper Block:
https://amzn.to/2I9KPju
Winsor + Newton Professional Set of 24:
Amazon: https://amzn.to/2K1NxMs
Dick Blick: http://shrsl.com/1j7xt
Black Velvet Paint Brushes:
Amazon: https://amzn.to/2zrfCWq
Dick Blick: http://shrsl.com/1j7xz
---
Visit the Craft Your Joy Online Classroom.
Affordable, Self-Paced Learning
Classes for Artists, Crafters, Enthusiasts, YOU!
There are three courses available in the classroom that I think you will love.
Head on over to the Classroom HERE. Watch the introduction videos and see for yourself. There are also introduction videos for each course along with detailed descriptions so you can get an in-depth idea of what you can expect.  I built this classroom so you can Create Art that Makes You Feel Good alongside me!

---
Take Classes with Me on Skillshare
Use this link to try Skillshare Premium FREE for 2 months! Skillshare has over 27,000 more courses, taught by creators from around the world. No commitments. Cancel anytime.
May you find pause from the hustle, and pure joy in the making.
If you are interested, please consider joining my email list. See below.
---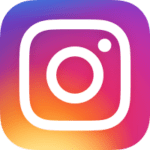 Follow me on Instagram and Facebook for daily artspiration!
You can Subscribe to my email list and receive this FREE Art Print Download. Click the image to subscribe. Subscribers receive exclusive downloads, offers, and updates weekly. Join me! Subscribers opt-in and may unsubscribe at any time.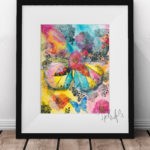 Save
Save
Save
Save
Save
Save
Save
Save
Save
Save
Save
Save
Save
Save
Save