This week on Instagram ?
It's been a big week for dreams, intentions, sketchbook inspiration, gratitude and launching new things.
Everyday, I take time to explore in my sketchbook. It's usually very early in the wee hours. This time is sacred to me and really helps set the pace for a clear-minded and focused day.  I sketch all the time and I have the "sketchbook stack" to prove it. Next time, I'll share a pic of it. More like, all of stacks.
My sketchbook work informs other things I want to explore. This week, I added in some of the iPad Pro Art I've been whipping up using the ProCreate App and my Apple Pencil. Most know, I'm a bit of a tech geek and while I love my art supplies… addicted to them really….I equally love my techy tools.
More on the iPad Pro art to come. It's steadfast becoming the place where I practice my wonkytype styling.
Here's an example of how two pieces I created in my sketchbook this week informed the creation of a new print listed in my store with one of my favorite sentiments: She Did it Anyway. I'm a flower power girl and this sentiment speaks to me.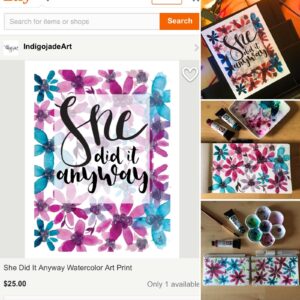 Supplies this week: Moleskine Watercolor (mini); Pentel Arts Pen; ; Watercolors: Daniel Smith and Sennelier, Jane Davenport; Brushes: Princeton Neptune and Pentel Arts Waterbrush, ProCreate App, Apple Pencil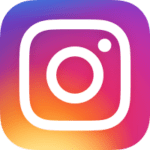 Follow me on Instagram for daily artspiration!
Interested in bringing more positivity into your life? Visit my art prints shop.
Save
Save
Save
Save
Save
Save
Tags:
Instagram Roundup
,
Sketchbook
,
Sketchbook Inspiration
,
Watercolor
,
Wonkytype Styling