This week in my sketchbook…
Instagram is my favorite place to share my sketchbook inspiration. The artist community within Instagram is so inspiring. It's my happy place!
It's been a big week for creating art, selling MORE prints in my new shop and enjoying the process. I also got a little obsessed with this blue color palette. AGAIN! Go figure. The Daniel Smith Watercolors are so amazeballs. I'm completely obsessed with Duochrome Emerald and Iridescent Electric Blue.  The luminescent line is so gorgeous. I'm coveting the purchase of a few more. ?
This week, I was thrilled to share and learn more about the story of where my print, She is a Beautiful Mess, was going and how it was going to adorn the walls of the Scrapinator Studio. Susan Pezza, an artista herself is building a new creative space for herself after many years of cobbling it together in corners and the dining room table. Super excited for her and her new space in her new home. So grateful that she chose to buy one of my prints to make her space a happy one. Thank you Susan!
This week, I played a little more with some iPad Pro Art using the ProCreate App and my Apple Pencil. I think I was sleepy and just had to say GOOD NIGHT.  I'm loving it. I created a few more things with it this week that I'll be sharing, stay tuned. And it's becoming the place where I practice my wonkytype styling.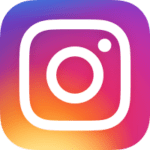 Follow me on Instagram for daily artspiration!
Interested in bringing more positivity into your life? Visit my art prints shop.
Save
Save
Artspiration
,
Handlettering
,
iPad Pro Art
,
iPad Pro Lettering
,
moleskine sketchbook
,
Sketchbook
,
Watercolor Art