Stamping Friends Trifecta Blog Hop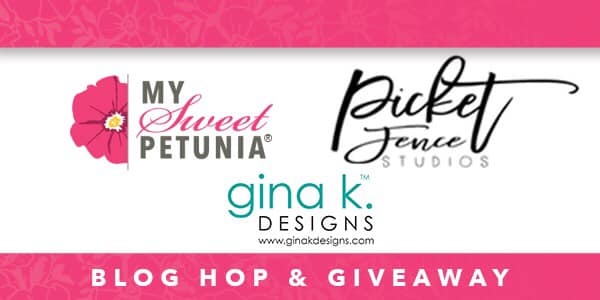 Hi Friends! Today we are having a super fun blog hop and giveaway amongst friends! Holy smokes there is an amazing amount of inspiration goodness on this hop. I'm sharing a fun project and mini-tutorial video using products from all three companies today!
Give a comment/shout out on all the blogs for a chance to win a $50 gift card. All three stores will be giving away a Gift Card prize. Winners will be announced on each companies blog no later than June 7th. 
You've come here from Ceal's Blog and will be heading on over to Giovana's Blog next for some more inspiration.
How About Some Inspiration? Yes? Let's do this!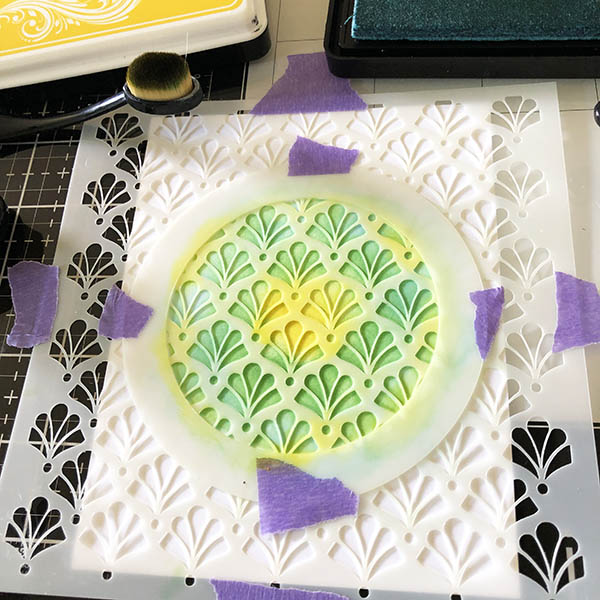 I started by combining two amazing stencil products. The Picket Fence Studios Floral Damask Stencil and the Gina K Designs Mega Wreath Builder Circle Stencil. I applied Gina K Designs inks using the Picket Fence Life Changing Brushes.
HOLY SMOKES! Gamechanger for me and ink blending. I've always been a bit ink blending challenged until I started using the brushes.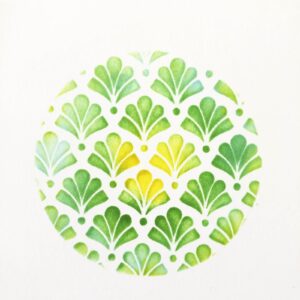 Using Gina K Designs Ocean Mist Ink and the blender brush I created this soft inked background to die cut the HEART word. Super easy and big on color.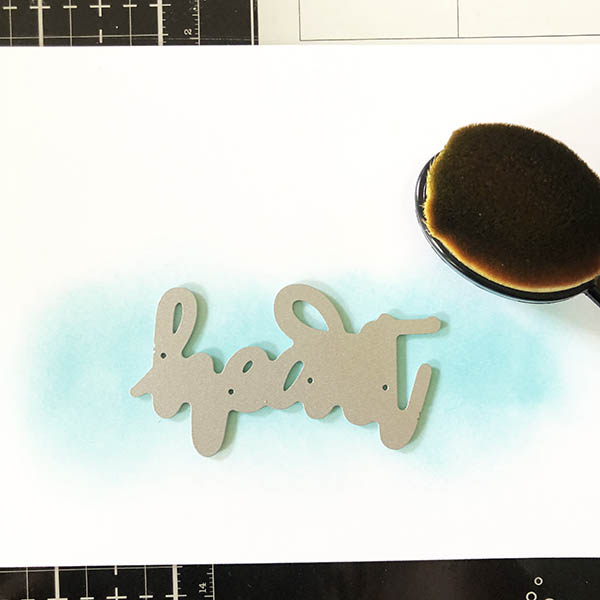 Here comes the Mini Misti Stamping Tool.  I used the life changing blender brush to create a soft, mixed color background and then positioned the stamps from the Elegant Asters Stamp set with Gina K Designs. to position the stamped images over the exact colors I wanted to show through.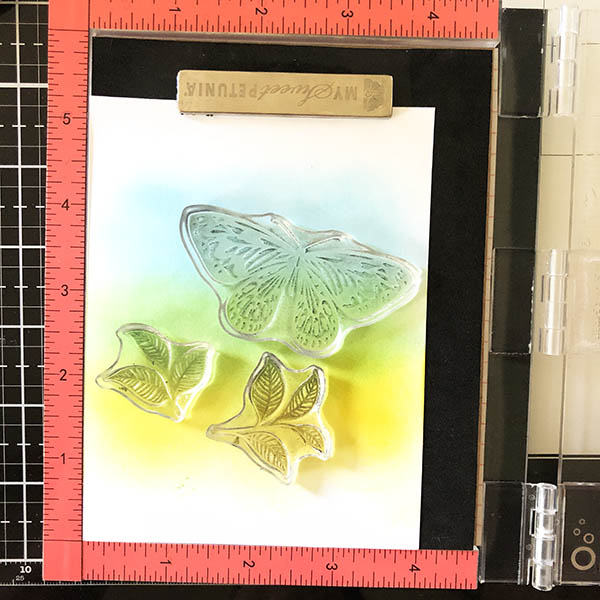 Here's a quick video tutorial sharing how I cut the 3D sentiment using the My Sweet Petunia Cut Align tool.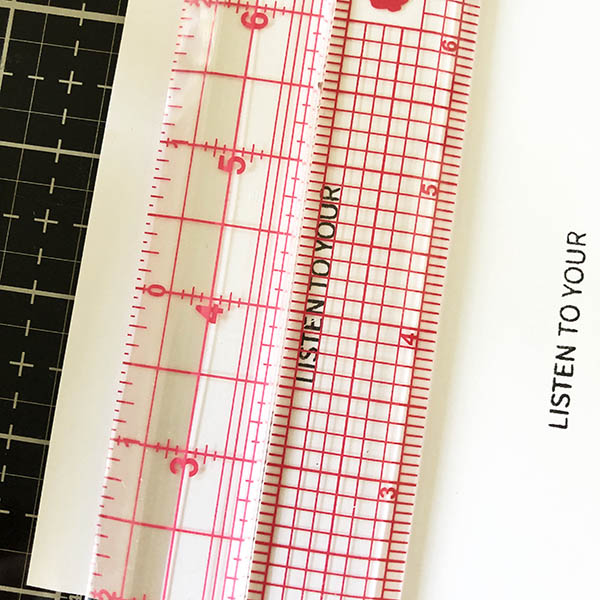 Straight cuts every time EVEN when you stamp your sentiment all wonky!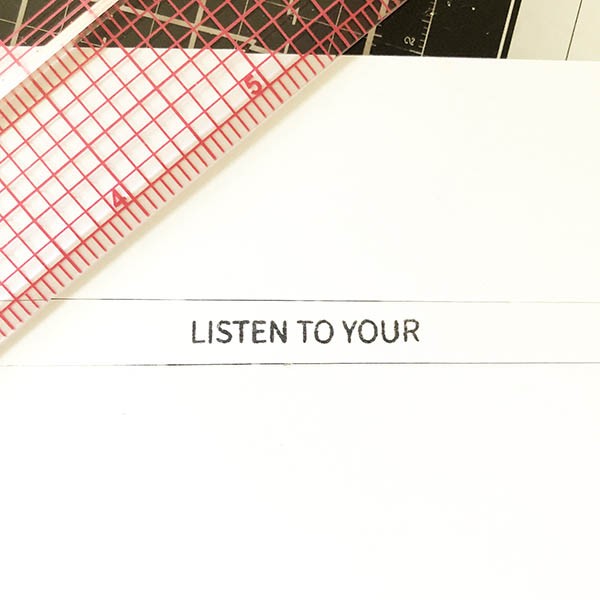 I also used the Picket Fence Studios Floral Damask stencil with Gina K Designs White Glitter Glitz Gel to create the sparkly card base. HOLY SMOKES I love this card.  I love how the cut-align helps me create a fun 3D banner embellishment. All of the pieces, parts, and products just come together so nicely. A JOY to create with.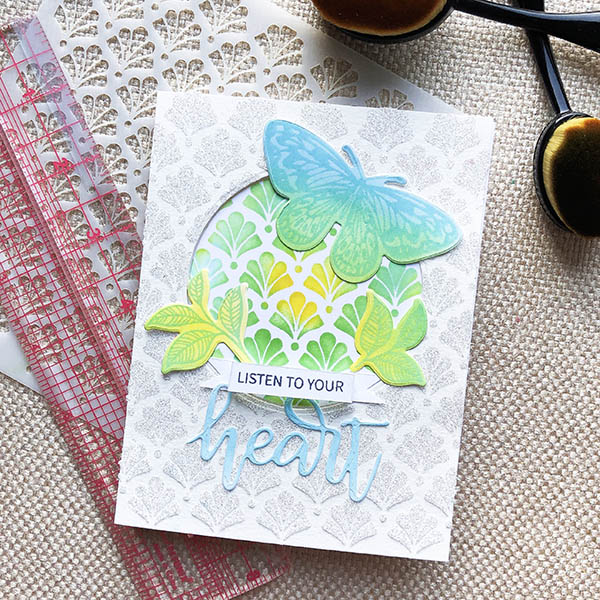 List of Products used in this tutorial
What's Next?

Head on over to Giovana's Blog next for some more inspiration. Here is the complete list of everyone on the hop.
---
May you find pause from the hustle, pure joy and inspiration here. Welcome!
---
Did you Catch the Latest Video Card Tutorial on my YouTube Channel?
---
Thanks for stopping by! Looking for more inspiration. Check out my Craft Your Joy Papercrafting posts.
---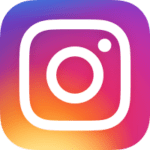 Follow me on Instagram and Facebook for daily artspiration!
If you are interested in more art from me. You can shop my art prints and gift products HERE
You can Subscribe to my email list and receive this FREE Art Print Download. Click the image to subscribe.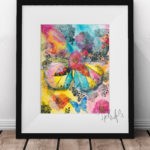 Affiliate links are used above for products I absolutely LOVE from the Gina K Designs line. Purchasing through the link means I will receive a small commission at NO additional cost to you. I never share products I have not personally tried, used and LOVE. I am an illustrator and part of the design team for Gina K Designs and will share Gina K products in my videos as well.