My Wonky Handlettering Style
I am a Wonktype Stylist. I'm self proclaiming this fact to be true. My handlettering typestyle is…. WONKY.
Guess what? I love it. It comes out different every time and it makes me smile. I tag my work on Instagram as wonky, often. How did my style come to be. Hmmmmmm… Well, I'm a type nerd and long standing graphic designer. I spent a lot… I mean a lot of time in design school studying typography. I'm a logo designer. I've created a whole lotta logos in my career. A lot =
I silently judge your font choices. I own it. Just sayin'
There are many handlettering artists I deeply admire and just love their work. Like big, honkin' admiration for their lettering skills.
Here are some of my favorites right now:
Jeremy Friend. This guy is the real deal. Mad skills. Just mad, I tell you. He HAND letters everything with such precision. Not enough words to express the talent, for reals. Follow him on Instagram, your feed will Thank You! He also teaches at the Maryland Institute College of Art and is sought out for his work. You should see the work he did with Coach. YEP, I said Coach.
Debbie Bratton, from Handlettered Truth. Holy Moly… I can't even. I love her faith based work. The words are so elegant and seem so effortless. I love the movement, the message, the color, all of it. She is inspiring. I love watching her videos on her Instagram page and you really must check out her Etsy Shop.
Leslie from Leslie Writes it All. Oh my word… she does these amazing handlettered foil works that blow me way. The details are stunning and whoa. Just whoa. Her lettering is full of color and movement and I love to watch the videos in her feed. Check out her website because she is a "go to" artist for weddings. And you must check out her Etsy Shop for all of those wonderful foil works I mentioned. Seriously… go, go now.
I like it. Perfectly imperfect. This signature style of mine will continue to show up in my work, and it has a following all it's own. There's room for all of us, wonky and all.
Wouldn't you agree?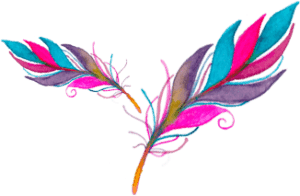 Receive the latest news, shop updates, class offerings, freebies, inspiration and more. My goal is to spread positivity and light through art and creativity. Subscribe to the newsletter. I won't spam your inbox. I promise.
Save
Handlettering
,
iPad Pro Lettering
,
Watercolor