Bloom and Flow: Weekend Inspiration
As we head into the weekend, I thought I would share some inspiration! In my internet travels this week, I saw this quote, "Those who water others will have their own sense of belonging watered."⁠ It's from an article I read on the (in)courage blog and it really gave me pause. A good kind of pause.
This painting on my desk right now (work in progress) is a commission piece. A woman reached out to me on Instagram looking to create something special for a coworker. She felt her coworker needed a bit more positivity and a gentle reminder in her daily work life. A little something that would fit right on her desk and bring her a sense of belonging and JOY. ⁠The custom sentiment she chose is "Always Assume Positive Intent." LOVE THAT!
⁠
This work… is why I am here. I'm so grateful for the opportunity to help others create a ripple of positivity. The fact that my art helps people achieve that JOY is a gift to my heart, daily. ⁠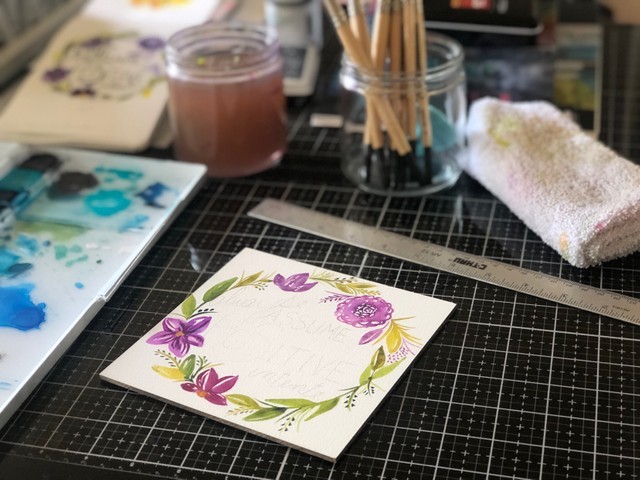 If you are interested in working with me on custom artwork, and/or you would like to talk about what's inspiring you right now I'd love to talk. Leave a comment right here on the blog or reach out:
email me: lisa@indigojadecreative.com
Direct Message me on Instagram
---
May you find pause from the hustle, pure joy and inspiration here. Welcome!
---
---
Thanks for stopping by! Looking for more inspiration. Check out my Craft Your Joy posts and Free Downloads.
---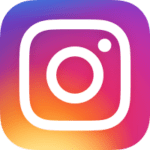 Follow me on Instagram and Facebook for daily artspiration!
If you are interested in more art from me. You can shop my art prints and gift products HERE
You can Subscribe to my email list and receive this FREE Art Print Download. Click the image to subscribe.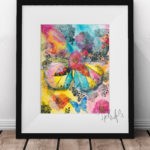 Affiliate links are used above for products I absolutely LOVE from the Gina K Designs line. Purchasing through the link means I will receive a small commission at NO additional cost to you. I never share products I have not personally tried, used and LOVE. I am an illustrator and part of the design team for Gina K Designs and will share Gina K products in my videos as well. 
Tags:
Gina K Designs
,
Maker Made
,
PaperCrafting
,
Stamp Art
,
Stamping
,
Watercolor Art