Indigojade Art Gifts for the Creative Spirit
Here's a little video sharing the butterfly mixed media piece I'm offering here as a free download. This art journal is going to be showing up a bit more around here on my blog and I can't wait to share it with you. I shared this video and the art process in my Instagram feed if you want to see more.
I hope you enjoy this butterfly art print download. Please, be kind and download for personal use only. If you know someone who would love this print, ask them to stop by, visit and download their very own copy.
This is my work. I ask that you do not attempt to sell anything shared here as if it was your own. That is not the intention of the gift.
Subscribe to Receive the Butterfly Art Print Download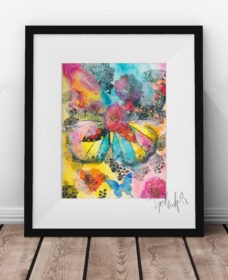 Tags:
art prints
,
Free Downloads
,
Mixed Media