Plant Kindness and Gather Love

NEW Class: September 17, 2017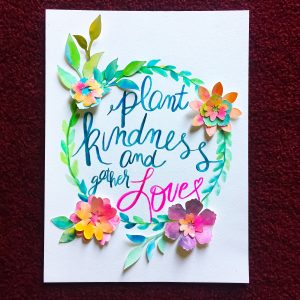 Join in for a colorful, floral explosion where we'll explore all things watercolor. In the class you will create this 9×12, dimensional, frameable art piece. We'll explore all kind of watercolor mediums like sprays, dies, inks, inktense, watercolor crayons, gelatos, tube watercolor, pan watercolor and more. You will learn how to create "leaves" for the wreath using a very easy brush stroke technique, watercolor stain the flowers and leaves, and hand paint the sentiment to complete the project in your desired color palette. Lots of watercolor products and options will be on hand for you to use and integrate into your projects.
Here's what you'll need to print to class:
A fun and happy spirit!
Brushes. Small, and Medium will be fine. Water brushes are even easier to use.
A watercolor palette or other watercolor products you may have in your stash.
Paper towels.
Cost:
$26/Kit included. Use of other watercolor mediums will be available.
Watercolor Painting Series
Join me for classes that will get you jump started on creating frameable art in watercolor. Classes include full-color handouts and watercolor illustration sheet to customize. Watercolor brands, tips and techniques are shared in class to help you feel more comfortable using watercolor mediums.
Watercolor classes are offered at PhotoScraps. Projects change frequently and will be added as new classes come available.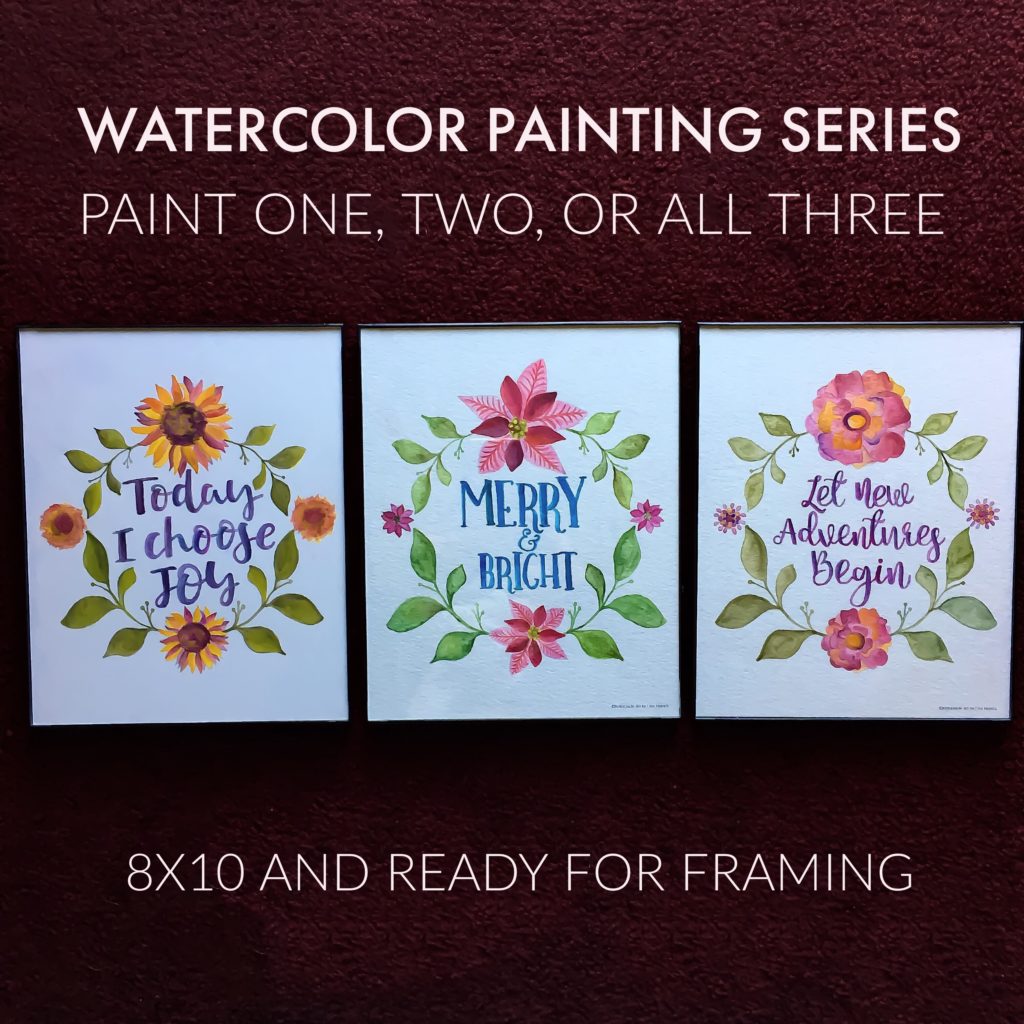 Save
Save
Save