Behind the Bloom: Flowy Florals in Progress Around Here 
Hi Friends! So, have I ever mentioned how much I love to paint flowers. Ha! Maybe once or twice? Here's a little sneaky peekie at some "in the works" florals and a little behind the bloom of what's going on over here.
Take a peek at the gallery here of florals and offerings I'm working on. Couple of things to share: I'm working on new card tutorials and watercolor classes and I'm super excited to share some of the pieces that I'm experimenting with for new classes. There will be wildflowers and dreamy dream florals watercolor classes. Some original art for sale in my shop soon. And a brand new release with Gina K Designs coming at the end of this month. YAY! NEW card tutorials are coming. 
Here's a little peek at some things going on around here

---
The Craft Your Joy Online Classroom. 
Classes for Artists, Crafters, Enthusiasts, YOU!
Affordable, Self-Paced Learning Special Offer: $5 off Your Class Registration
USE COUPON CODE: CRAFT YOUR JOY at Checkout
Head on over to the Classroom HERE. There are introduction videos for each course along with detailed descriptions so you can get an in-depth idea of what you can expect.  I built this classroom so you can Create Art that Makes You Feel Good alongside me!

Consider subscribing to my channel and following me in "all the places" for more inspiration to Craft Your Joy!
Thanks for stopping by! Looking for more inspiration. Check out my Craft Your Joy posts and Free Downloads.
May you find pause from the hustle, and pure joy in the making.
If you are interested, please consider joining my email list. See below.
---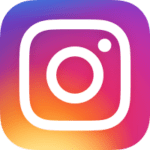 Follow me on Instagram and Facebook for daily artspiration!
You can Subscribe to my email list and receive this FREE Art Print Download. Click the image to subscribe. Subscribers receive exclusive downloads, offers and updates about 3-4 times a month. Join me! Subscribers opt-in and may unsubscribe at any time.
Save
Save
Save
Save
Save
Save
Save
Save
Save
Save
Save
Save
Save
Save
Save
Tags:
Art Business
,
Art Supplies
,
Artspiration
,
Color Mediums
,
Craft Your Joy
,
Handlettering
,
Healing Art
,
Illustration
,
Mixed Media
,
Online Classroom
,
Painting