Behind the Bloom: Flowy Florals in Progress
Hi Friends! Painting florals is kinda my thing. Here's a little sneaky peekie at some "in the works" florals and a little behind the bloom of what's going on over here.
SO… these florals are part of a new class I'm working on in my Craft Your Joy online classroom. The new class is called, "Going with the Flow: Painting Flowy Florals in Watercolor + Ink."
In this new class we will explore all things watercolor, watercolor flow and technique. So many techniques. I'm breaking it all down and demystifying watercolor. It's a jam packed technique driven class that will get you more comfortable with using my favorite medium on the planet… WATERCOLOR.
We'll create flowy florals (my favorite kind, tee hee) together that are dreamy. So excited for this class offering and I know you will be too. More to come! So much more. If you are not subscribed to my email list, hop on it. I'll be sharing updates and details with email subscribers as well. So the details will go right into your inbox. Woot! Subscribe to my email list here.
Here's a little peek at some flowy florals

This slideshow requires JavaScript.
---
The Craft Your Joy Online Classroom. 
Classes for Artists, Crafters, Enthusiasts, YOU!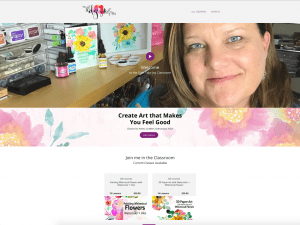 There are two courses available in the classroom that I think you will love. Painting Whimsical Flowers with Watercolor + Inks and 3D Paper art with Watercolor and Whimsical Florals. These two classes are chock-full of watercolor techniques that YOU CAN do. There are a series of tutorial videos in each course that break down each technique in small, easy to learn chunks that you can take at your own pace. I've put a lot of thought into delivering a course experience with intention.
Affordable, Self-Paced Learning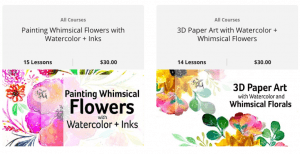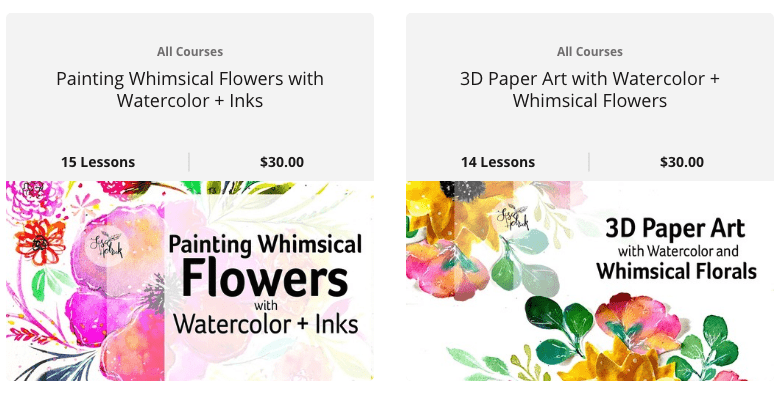 Head on over to the Classroom HERE. Watch the introduction videos and see for yourself. There are also introduction videos for each course along with detailed descriptions so you can get an in-depth idea of what you can expect.  I built this classroom so you can Create Art that Makes You Feel Good alongside me!

I love to know what you think! Let me know in the comments and take advantage of the special offer I'm running!
May you find pause from the hustle, and pure joy in the making.
If you are interested, please consider joining my email list. See below.
---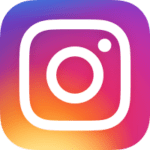 Follow me on Instagram and Facebook for daily artspiration!
You can Subscribe to my email list and receive this FREE Art Print Download. Click the image to subscribe. Subscribers receive exclusive downloads, offers and updates about 3-4 times a month. Join me! Subscribers opt-in and may unsubscribe at any time.
Save
Save
Save
Save
Save
Save
Save
Save
Save
Save
Save
Save
Save
Save
Save
Art Business
,
Art Supplies
,
Artspiration
,
Color Mediums
,
Craft Your Joy
,
Handlettering
,
Healing Art
,
Illustration
,
Mixed Media
,
Online Classroom
,
Painting