Gina K Designs: Furry Friends Blog Hop
Hi Friends! I'm so grateful you've stopped by today. Welcome to the Furry Friends  Gina K Designs Blog hop. I'm PAWSITIVELY excited (see what I did there 😉 to share some inspiration with you today showcasing the New Playful Pups and Frisky Felines stamp sets and coordinating dies. These sets are really cute and fun to play with. You can make some fun projects for family and friends who love their fur babies.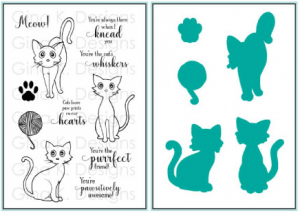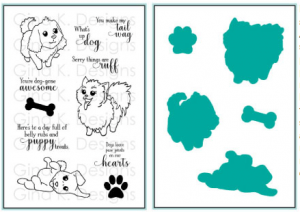 You're Dog-Gone Awesome!

This cute little pup spoke to me. You see, for some reason when I get around dogs they fall to the ground ready to play. They also tend to knock me to the ground and sit on me. I've been knocked down by many a friends dog upon visiting and I guess they have all just spread the word that I'm an easy target. HA! This cute card is for my friend who has a Golden named Autumn. Autumn is among the many dogs who have knocked me to the ground. True story: A dog named Biscuit once knocked me over, off my feet and I nearly broke my nose on a pool deck. He darted at me like a bull in Pamplona and I was powerless to the Biscuit. Good times indeed!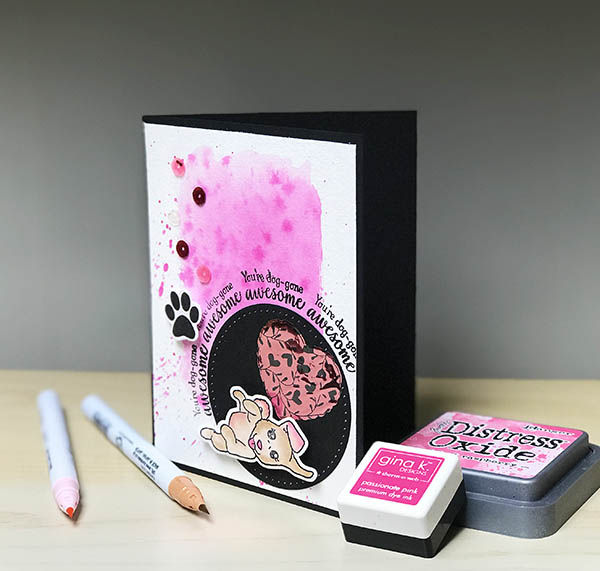 Did you catch the piece of foil I cut from one of the heart dies in the Hearts and Flowers StampTV kit? I just love using the negative space from the leftover pieces of foil. This piece is from the furry felines card background below.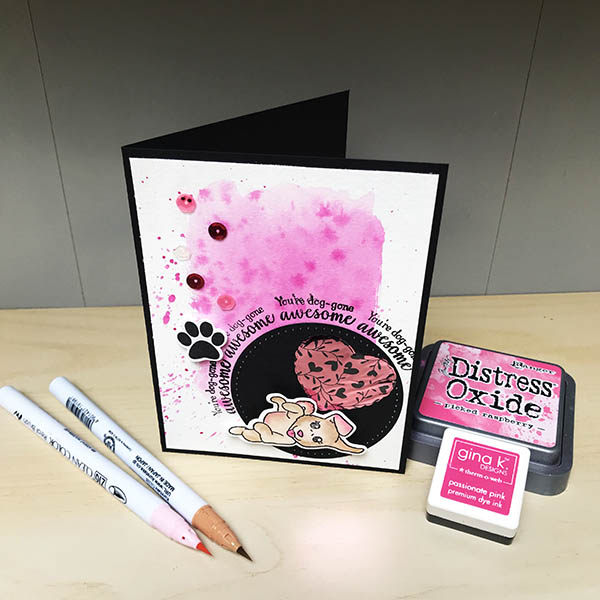 You're Pawsitively Awesome!

So, I have a cat named Sheldon. He's all black. Has boundary issues. Thinks he's a dog, and likes to play fetch, run and chase. He likes to jump out at you and attack. He also likes to chew my flip flops. Yep. He's a handful. But, he's my girly twirly's cat and she adores him, and I adore her, so I roll with it.
This super fun card uses a die cut heart from the Blooming Hearts Foil Mates sheet. I LOVE, puffy heart love the hearts on the sheet and when they are foiled they are just gorgeous. I liked them so much I fussy cut out four and put them on the kitty for eyes. I mirror stamped the kitty and die cut it so that they could be friends on the card design.  You can see this technique shared by Jennifer McGuire on her blog here. Brilliantly FUN!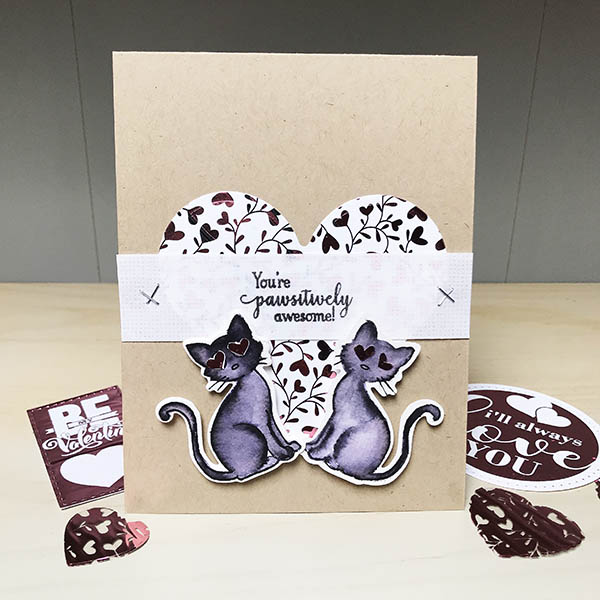 I hope you enjoyed the hop and since I'm last on the tour, I'm so grateful you made it!

Here is the complete list for the hop today.
Lisa Hetrick – You Are Here
Don't forget to comment on each team member's blog for a chance to win a $50 gift certificate from Gina K Designs. Woo to the Woot!
Names will be collected up across all of the blogs and the winners will be announced in the Big News Forum at StampTV a few days after the hop. So be sure to check back at the end of the week.
I hope you PAWSITIVELY enjoyed the hop.  And, well, my entertaining stories with fur babies.

May you find pause from the hustle, pure joy and inspiration here. Welcome!
---
Thanks for stopping by! Looking for more inspiration. Check out my Craft Your Joy posts and Free Downloads.
---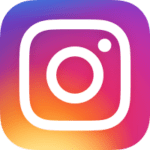 Follow me on Instagram and Facebook for daily artspiration!
You can Subscribe to my email list and receive this FREE Art Print Download. Click the image to subscribe.
Gina K Designs
,
Maker Made
,
PaperCrafting
,
Product Design
,
Stamp Art
,
Stamping
,
Watercolor Art