Gina K Designs: February 2019 New Release Blog Hop | Day 2
Hi Friends! I'm so grateful you've joined me today! Welcome to the Gina K Designs February New Release Blog Hop, DAY 2!  And I'm over the moon about it!
Today I'm super excited to share some fun project inspiration using two new releases from Hannah Schropfer! I had so much fun creating with her new sets
You can click on any of the links or photos to be magically transported to the Gina K Designs website to shop.
You have arrived here from Karen's Blog and will be heading to Melanie's Blog next. The complete list of everyone on the hop is below.
This new set by Hannah is just out of this world . Yes, yes, I punned! Hannah's new sets for this release are super versatile. I really enjoyed using the astrological elements and the moon elements in bold, graphic ways. So FUN. AND the new metallic embossing powders just make the moon so dreamy. A champagne moon is always a good idea.  This set also has coordinating dies that take your papercrafting to the next level. With a perfect circle stamp AND a perfect circle die, there are so many uses for this set.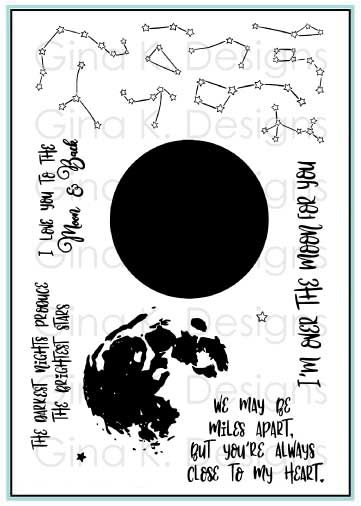 Introducing Wonderful World by Hannah Schroepfer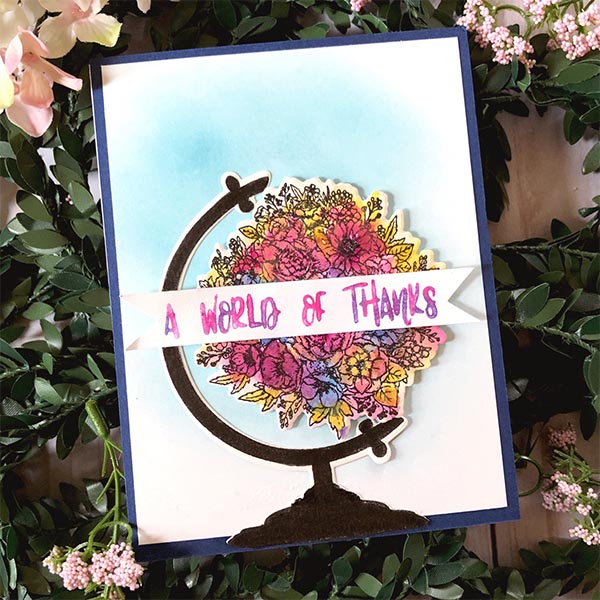 Holy smokes this set is fun and well, there are flowers. Enough said for me! The florals have a vintage flair and the sentiments are wonderfully whimsical. So many fun things you can do with this set. Have you seen the spinner cards that are getting created with this set? WOWSA! The set also has coordinating dies so fussy cutting isn't an issue. And you all KNOW HOW MUCH I LOVE to fussy cut. I do. I do. The dies make the whole experience lovely.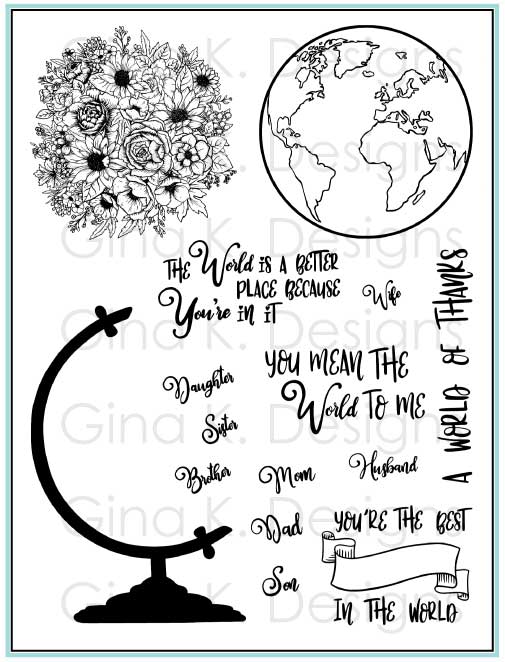 How About a Fun Mash-Up of the Two Sets? Yes? 
I thought you'd never ask! How fun is this card mash-up with a metallic twist. Oh, the new embossing powder metallics are delightful. Even for the most embossing challenged like me! Spectacular metallics. And I can't get over how much fun the vintage florals are to create background graphics. YES, please! I also used it to create patterned paper looks for the NEW die available along with the Watercolor Flowers set.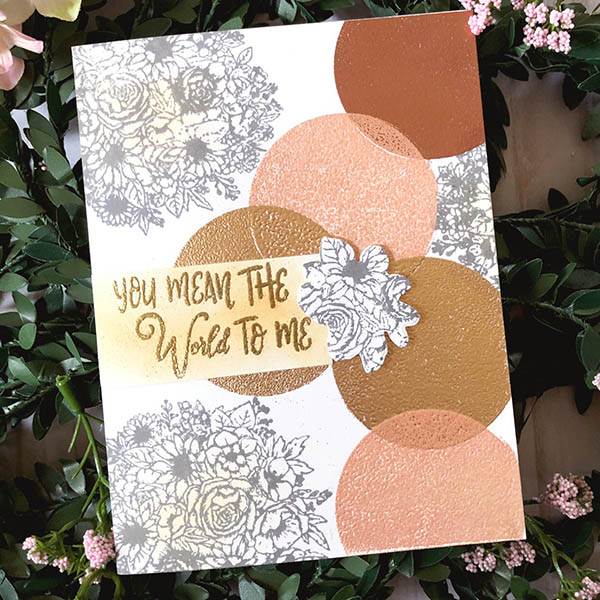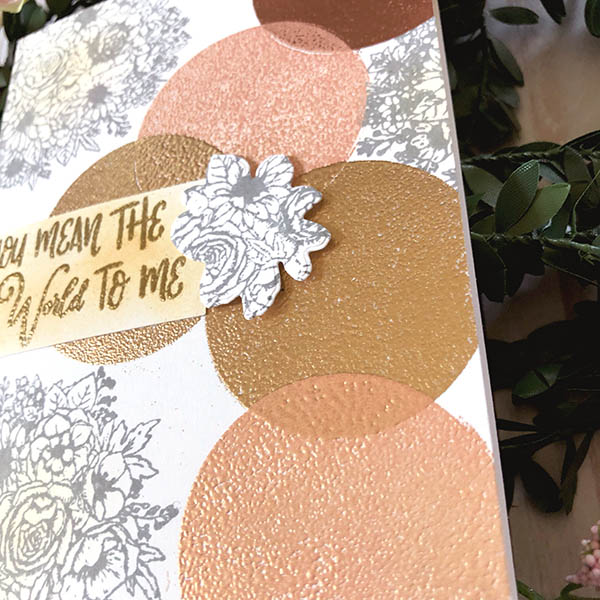 What's Next?

Head on over to Melanie's Blog next for some more inspiration. Here is the complete list of everyone on the hop.
Lisa Hetrick (you are here)
---
Don't forget to comment on each team member's blog for a chance to win a $50 gift certificate from Gina K Designs. There is one being given away each day of the hop. Woo to the Woot!
Names will be collected up across all of the blogs and the winners will be announced on Friday after the HOP.
May you find pause from the hustle, pure joy and inspiration here. Welcome!
---
Did you Catch the Latest Video Card Tutorial on my YouTube Channel?
---
Thanks for stopping by! Looking for more inspiration. Check out my Craft Your Joy Papercrafting posts.
---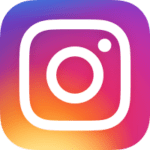 Follow me on Instagram and Facebook for daily artspiration!
If you are interested in more art from me. You can shop my art prints and gift products HERE
You can Subscribe to my email list and receive this FREE Art Print Download. Click the image to subscribe.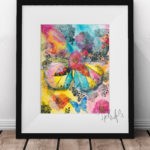 Affiliate links are used above for products I absolutely LOVE from the Gina K Designs line. Purchasing through the link means I will receive a small commission at NO additional cost to you. I never share products I have not personally tried, used and LOVE. I am an illustrator and part of the design team for Gina K Designs and will share Gina K products in my videos as well. 
Gina K Designs
,
Maker Made
,
PaperCrafting
,
Stamp Art
,
Stamping
,
Watercolor Art