Gina K Designs: July 2019 New Release Blog Hop | Day 1
Hi Friends! I'm so grateful you've stopped by. HOLY SMOKES, I'm super excited about the new Gina K Designs July 2019 illustrator and card kit release. There's so much goodness in this release. I hope you enJOY the inspiration.
You can click on any of the links or photos to be magically transported to the Gina K Designs website to shop all the new arrivals.
You have arrived here from Beth's Blog and will be heading to Susie's Blog next.
---
Introducing my NEW stamp set release

YOUR WINGS
I'm so excited about this new set! Butterflies and flowers are kind of my thing. Tee hee! And I really wanted to share something a bit different this release that coordinates with all the other releases in my collection . Often butterflies are symbolic to many as a sign of transformation, beauty, light, healing. I have my own personal healing story to that kind of set me on a course of letting these beautiful flutters into my life. I'm calling this a healing set because when I created it and began creating with it, I felt enJOYment and lighter. It's versatile and meets you where you wish to be when you sit down to create.
Introduction Video for YOUR WINGS
How About Some Card Inspiration, Shall We?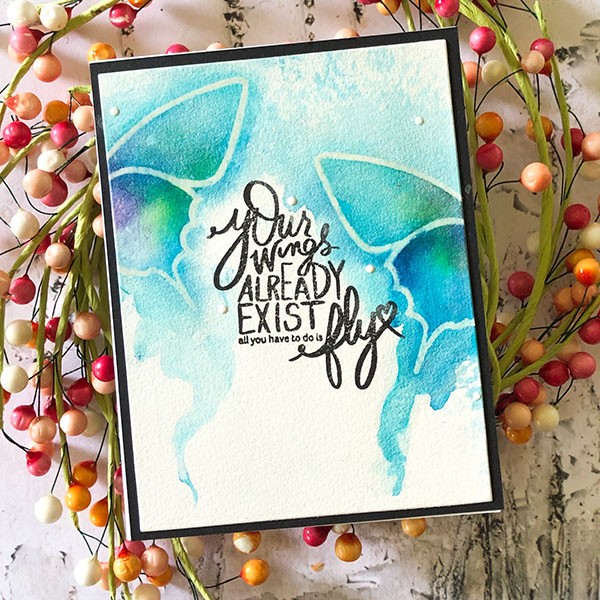 I've separated the wings on the butterfly so you can create off the edge cards with a hint of whimsy!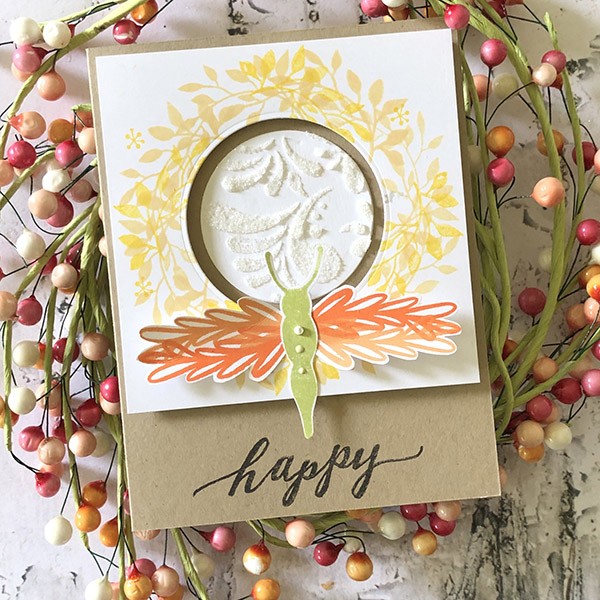 There are bits of floral and greenery in the set to adorn the butterfly AND you can create a dragonfly too! The leaves and greenery are so much fun to use in the wreath builder too.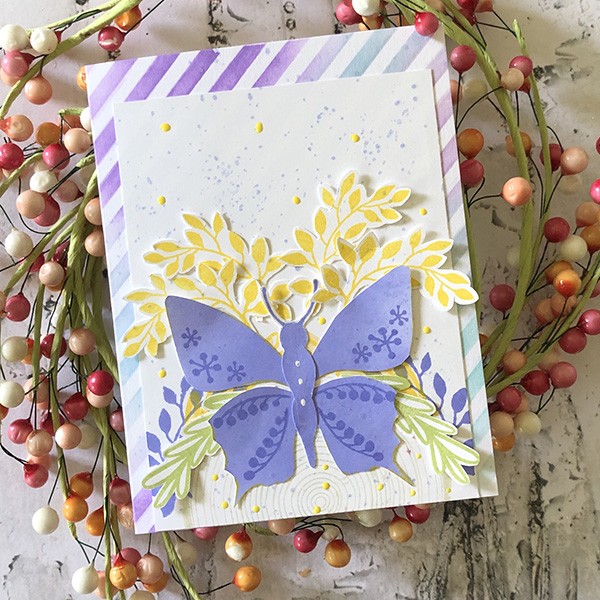 The set fits proportionally with my other stamp sets. Doesn't she look pretty nested on the wood slice from the Something Good stamp set?  You can use the butterfly stamp as a guide to paper piece the wing and body elements for a more 3D look.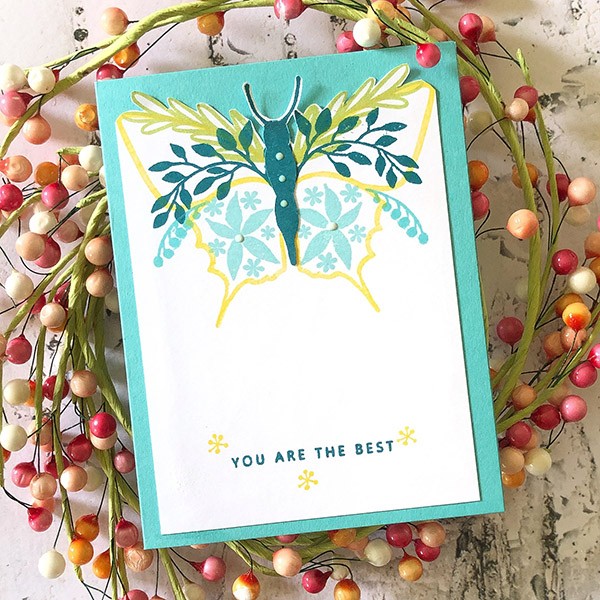 She's definitely nature-inspired the leaves, greenery, and florals fit all around her wings.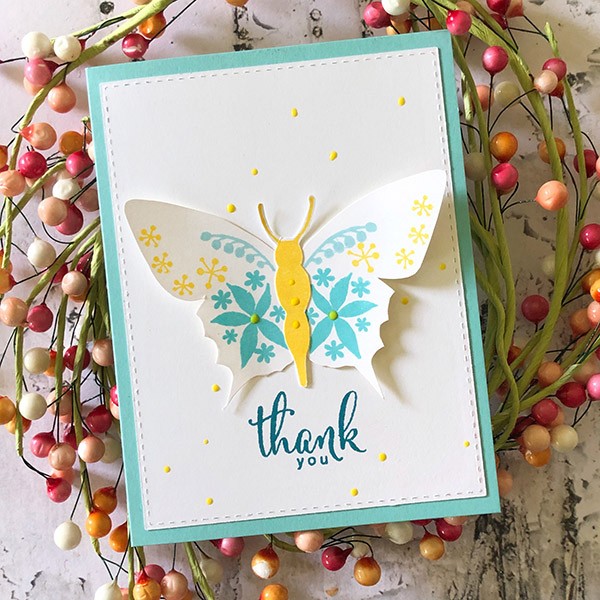 You can stamp the wings together and cut it out for a large die-cut like a butterfly.  Simply add the stamped bits to create a simple card with a lot of detail in the wings.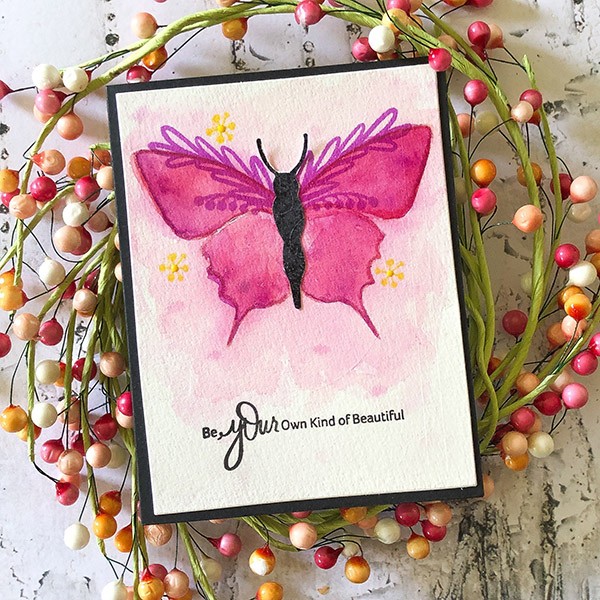 Isn't she lovely watercolored?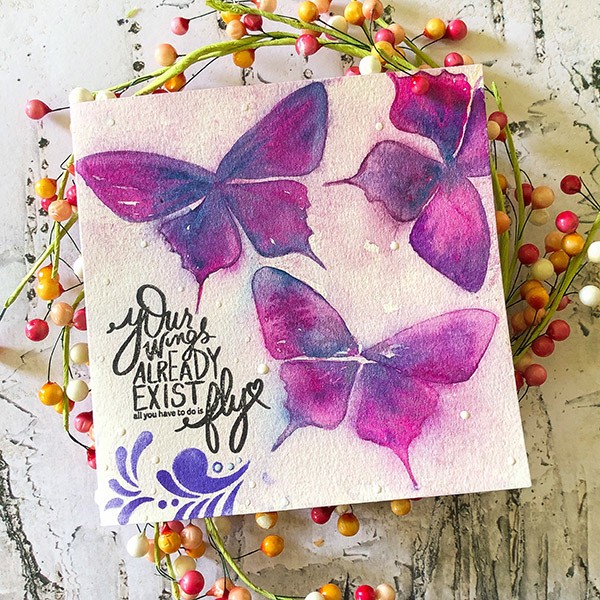 I was inspired to create this large butterfly so you could spread your wings a bit too. This 6×6 card on watercolor was created by stamping the butterfly wings together in amalgam (I like Barely There for this kind of watercoloring) and painting the wings. I added the new Funky Flourish stencil to the bottom left around the sentiment. The butterflies are big, so you can work with them beyond the traditional A2 Sized card.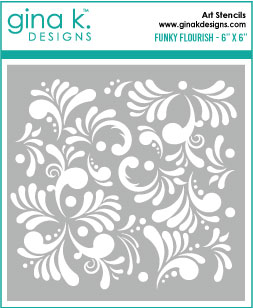 Melanie's new set is just so stinkin' fun. There are bits and baubles and all kinds of amazingly inspired sentiments that make this set just so much fun to play with. She had me at palettes. It's got a shabby chic vibe with a touch of whimsy and I really enjoyed creating these two fun cards with it. I love that the palettes can have a subtle background like image on kraft and the hand-lettered sentiments are just easy to build different combinations.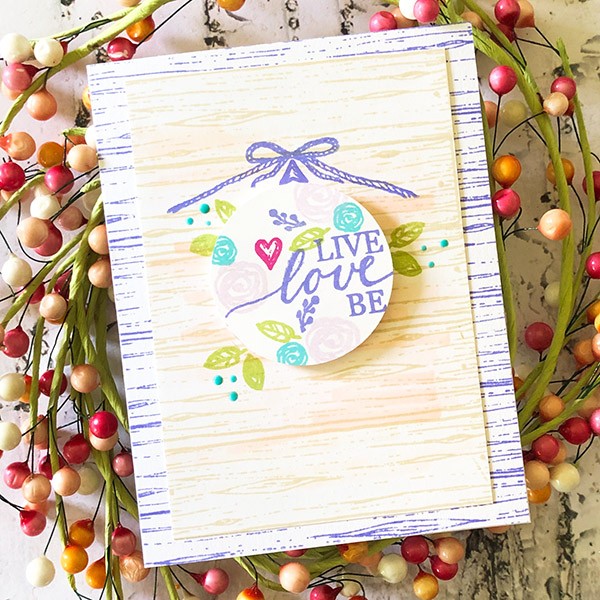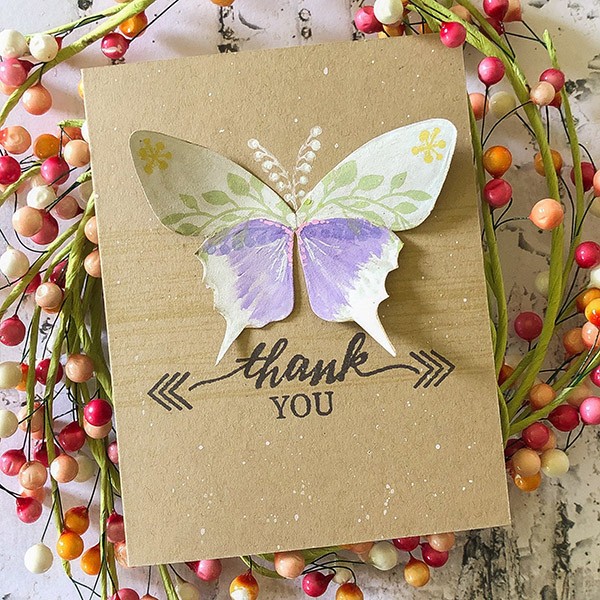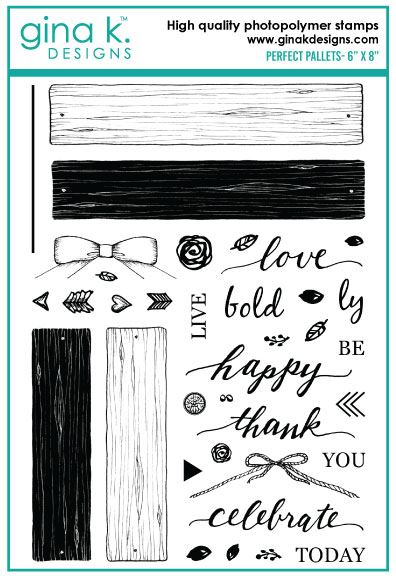 Introducing Beautiful Balloons by Beth Silaika
Beth is a master at creating bold, graphic images that are so fun to play with. I love her new Beautiful Balloons set and there's a balloon die available to help make fussy cutting, not a thing! Tee hee. I paired her fun set with the new diagonal lines stencil in this month's Pop Art Flowers Card Kit and the new ELECTROPOP ink.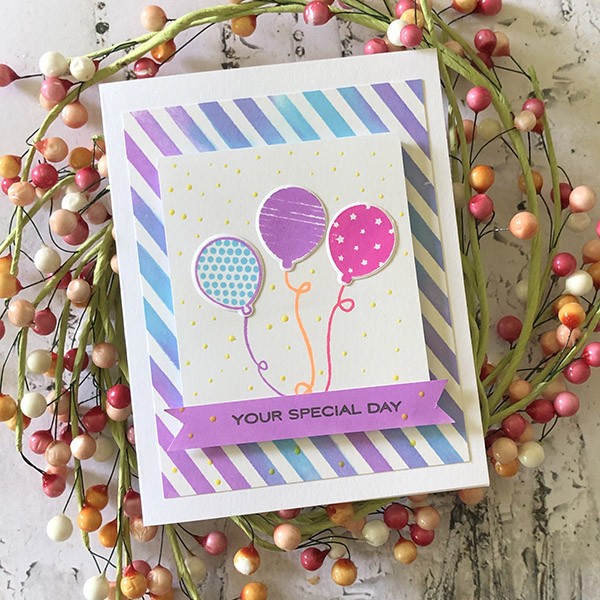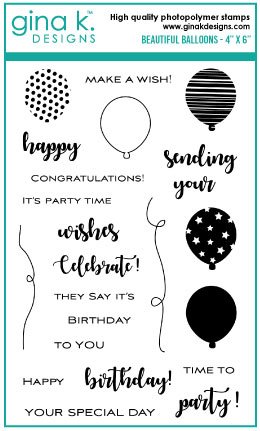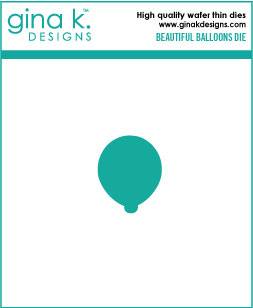 Have you seen the new ELECTRO POP Neon Ink? Hello, beautiful color! This new line of ink by Rina K is so fun to work with. The colors are vibrant and they GLOW. I used several of the colors on the cards in this post and MORE to come on tomorrow's hop. This pop art style butterfly card was created with the neon pin and potent purple with a touch of the HELLO YELLOW. It's funky, and fun!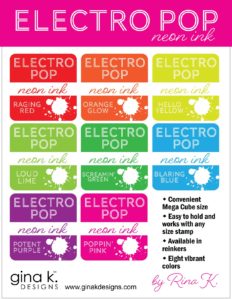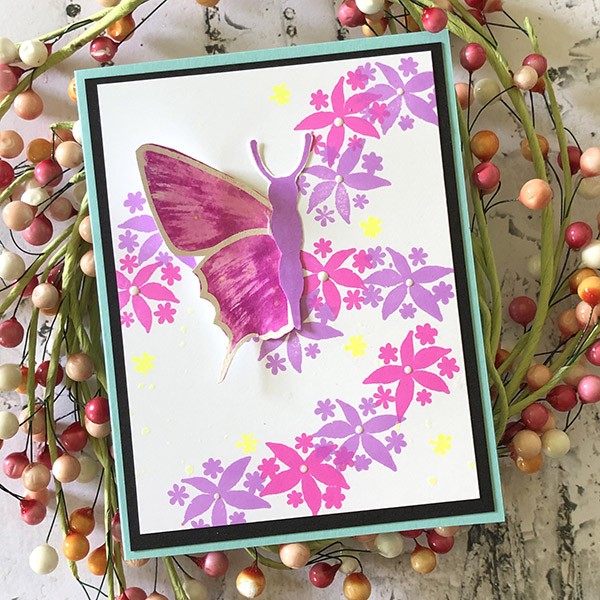 New Incentive Set Layered Eucalyptus
I had a lot of fun combining colors and layers with this new incentive set. It speaks to me. Tee hee! The sentiments in the set are versatile and you will grab them over and over again. I've used them in several projects on this hop!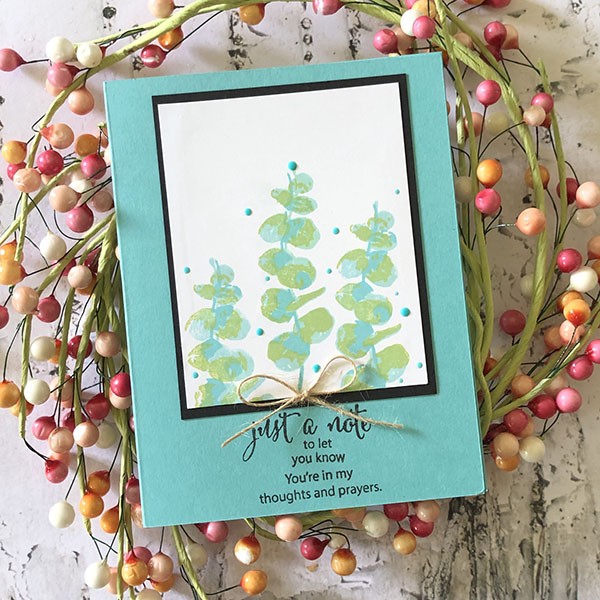 This set will be automatically added to your order of $75 or more. How cool is that!
What's Next?

Head on over to Susie's Blog next for some more inspiration.
---
Don't forget to comment on each team member's blog for a chance to win a $50 gift certificate from Gina K Designs. Winner will be announced on FRIDAY, AUGUST 2nd on the Gina K Designs Blog.
There is one being given away each day of the hop. Woo to the Woot!
Names will be collected up across all of the blogs and the winners will be announced on Friday after the HOP.
May you find pause from the hustle, pure joy and inspiration here. Welcome!
---
Did you Catch the Latest Video Card Tutorial on my YouTube Channel?
---
Thanks for stopping by! Looking for more inspiration. Check out my Craft Your Joy Papercrafting posts.
---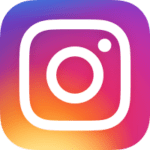 Follow me on Instagram and Facebook for daily artspiration!
If you are interested in more art from me. You can shop my art prints and gift products HERE
You can Subscribe to my email list and receive this FREE Art Print Download. Click the image to subscribe.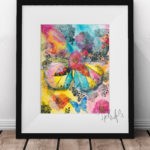 Affiliate links are used above for products I absolutely LOVE from the Gina K Designs line. Purchasing through the link means I will receive a small commission at NO additional cost to you. I never share products I have not personally tried, used and LOVE. I am an illustrator and part of the design team for Gina K Designs and will share Gina K products in my videos as well. 
Tags:
Gina K Designs
,
Maker Made
,
PaperCrafting
,
Stamp Art
,
Stamping
,
Watercolor Art