Gina K. Designs 2018 New Colors Release

Hi Friends! I'm so grateful you've stopped by today. Welcome to the NEW 2018 Color Release with Gina K Designs Holy smokes I'm super excited. Super excited! I know I say that a lot, but seriously… I AM! There are so many great projects that have been shared on the hop so far.
Today, I have some fun projects to share with you using the new colors, a video tutorial, and some super fun watercolor projects that are in the works using the new dye inks.
You have arrived here from Laurie's Blog. HELLO! Aren't her projects amazing? She blows me away with her mad cardmaking skills.  You'll be heading to Melanie's Blog next. The complete list of all the stops on the hop are below.
Don't forget to comment on each team member's blog for a chance to win a $25 gift certificate from Gina K Designs that will be announced on StampTV.  Woo to the Woot!
Say Hello to the New Colors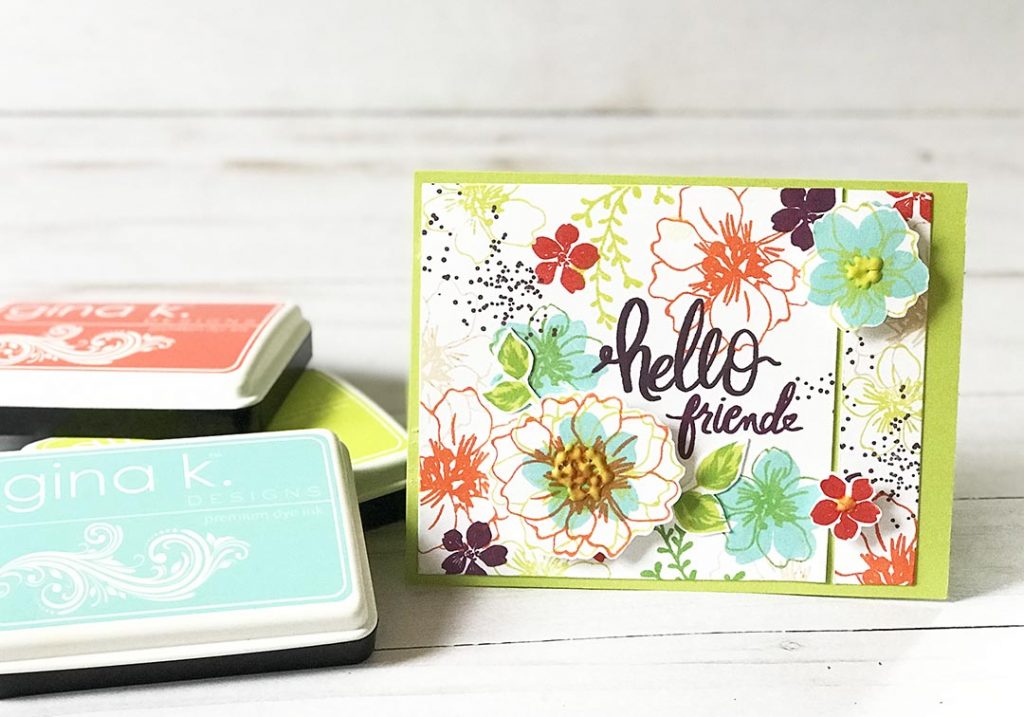 I'm a wee bit obsessed with all the new colors and I just had to fit every single one of them into this card creation. Yeppers. All 8 colors make up this beautiful pattern. How about that Key Lime cardstock! Yes, amazing isn't it? I just love all the bold brights in this release. Stamp set: Hello Beautiful," with Gina K Designs.
How about the Mamas?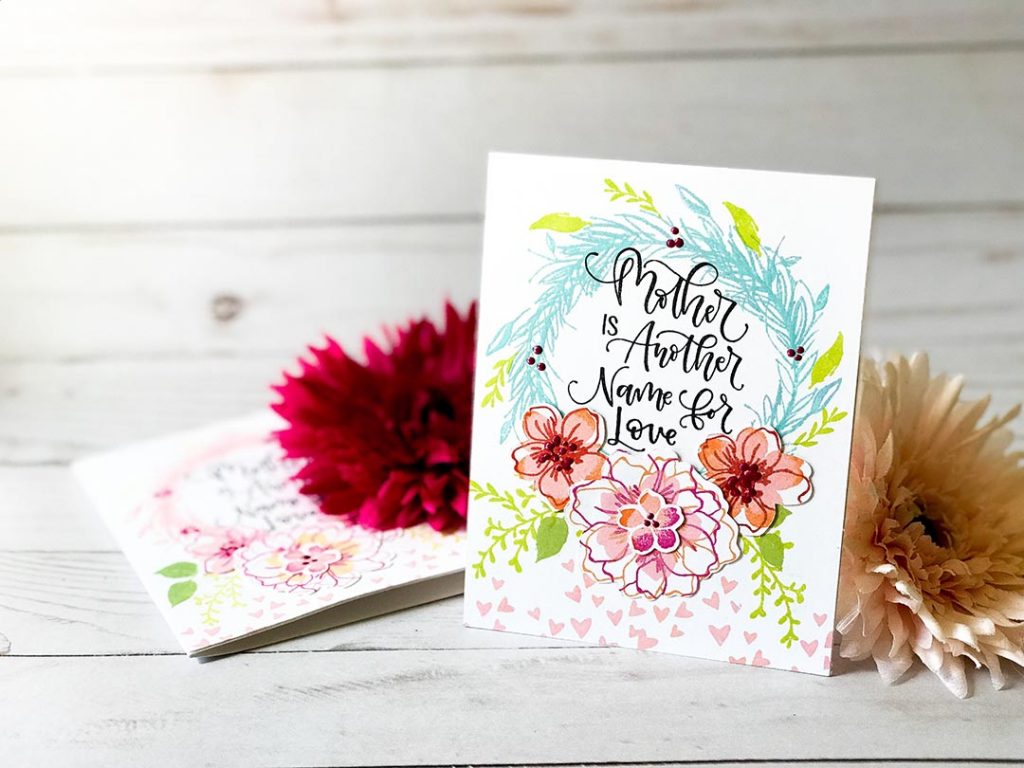 Mother's Day is fast approaching. And even though my Mama has been gone for 20 years, I still love celebrating all the mama's in my life, friends and family. Such a blessing!
This card for the mama's just makes me so happy. To create this one, I used my stamp set Hello Beautiful and You Are stamp set with Gina K Designs along with a brand new sentiment set called Lettered and Lovely by Emily Schroepfer.  I just love this handlettered sentiment set from Emily. And the new colors make this card happy, bright, with pops of color everywhere. That sea glass through, right? Holy smokes it makes the perfect color for this bright wreath.
Did you catch the video tutorial on this card?
Chock-full of tips, tricks and ideas. And a bit of geeky color speak. Enjoy!
Here's some watercolor goodies I have in progress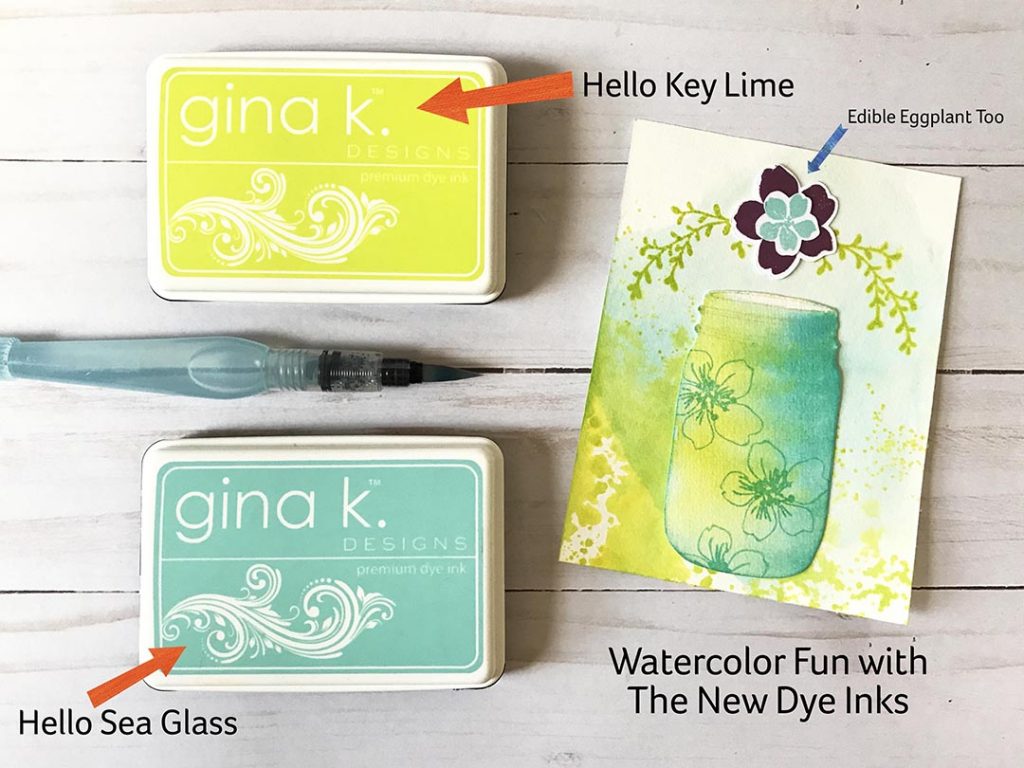 These colors make me so happy. Aren't they bright, bold and beautiful. The colors are so saturated, they really make a great watercolor medium. Look at how well they blend in the jar. Oh tropical perfection! And the background patterned paper was created with the inks too. I'm big on versatility with supplies… the new ink colors are perfect as a color medium too! P.S. I know I say HELLO a lot. HELLO…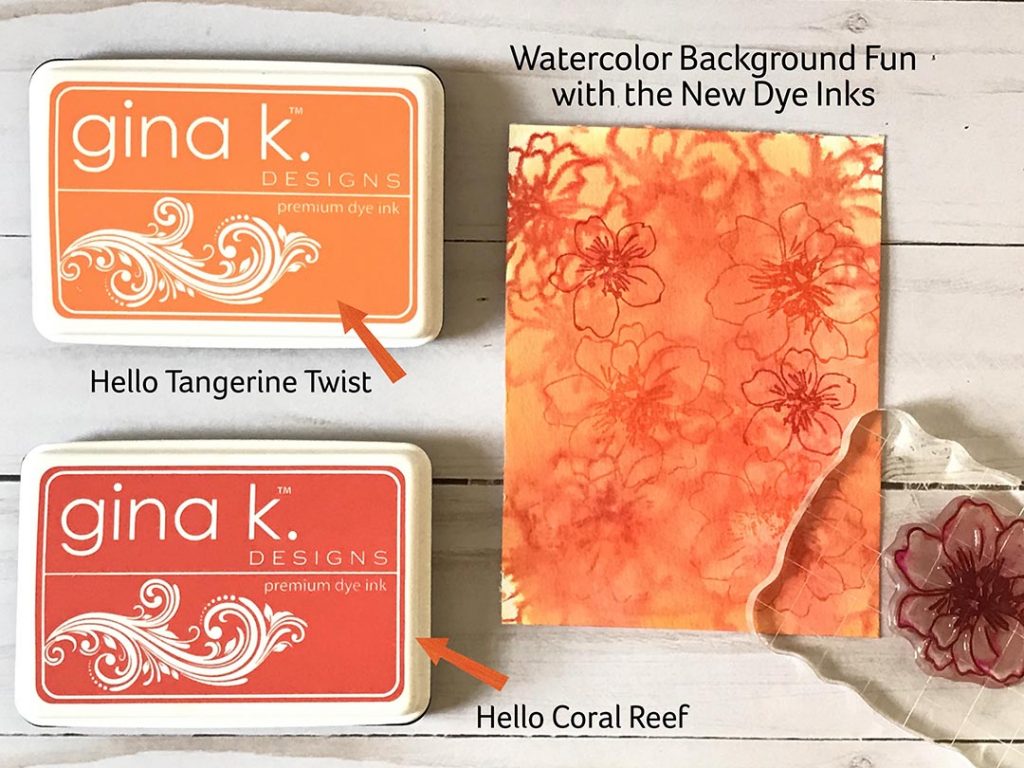 This patterned paper background is in the works with a little watercolor magic using Tangerine Twist and Coral Reef. I over stamped into the wet surface to create layers and layers of color using Coral reef. Cannot wait to put this pattern into a card design. Woot!
How About Some Freebies?
I've created a project idea sheet and companion digital die cut files for you! A gift of grace from me to you.
Here is the complete list for the hop today

.
Gina K.
Beth Silaika
Cathy Tidwell
Donna Idlet
Emily Schroepfer
Karen Hightower
Laurie Schmidlin
Lisa Hetrick – YOU ARE HERE
Melanie Muenchinger
Rema DeLeeuw
Sheri Gilson
Susie Moore
Theresa Momber
If you want to start over from the beginning, you can start at Gina's Blog.
---
Don't forget to comment on each team member's blog for a chance to win a $25 gift certificate from Gina K Designs that will be announced on StampTV.  Woo to the Woot!
May you find pause from the hustle, pure joy and inspiration here. Welcome!
---
Thanks for stopping by! Looking for more inspiration.
Check out my Craft Your Joy posts, video tutorials and Free Downloads.
---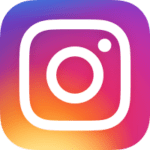 Follow me on Instagram and Facebook for daily artspiration!
If you are interested in more art from me. You can shop my art prints and gift products HERE
You can Subscribe to my email list and receive this FREE Art Print Download. Click the image to subscribe.
Tags:
Gina K Designs
,
Maker Made
,
PaperCrafting
,
Product Design
,
Stamp Art
,
Stamping
,
Watercolor Art