Weekend Inspiration: Hello Soul
In my opinion, one of the most spiritual, self-care, healing things you can do to keep your spirit alive and your soul moving forward is to find your people. Your tribe. Your friends. You know… the ones that hear you, hold you up, listen and don't judge. Hello Soul, we need you.
When you have found them, you feel safe. They come from many places within your life: family, close friends, co-workers, online friends, artsy friends, community friends, etc.  The ones you hold dear, these are the ones that become your inner circle. They are the ones you hold in such high regard. They inspire your work, your writing, your life choices. They are there for you.
I have many dear ones. I am blessed. They are special and they lift me up. They help make things feel less hard. I am grateful.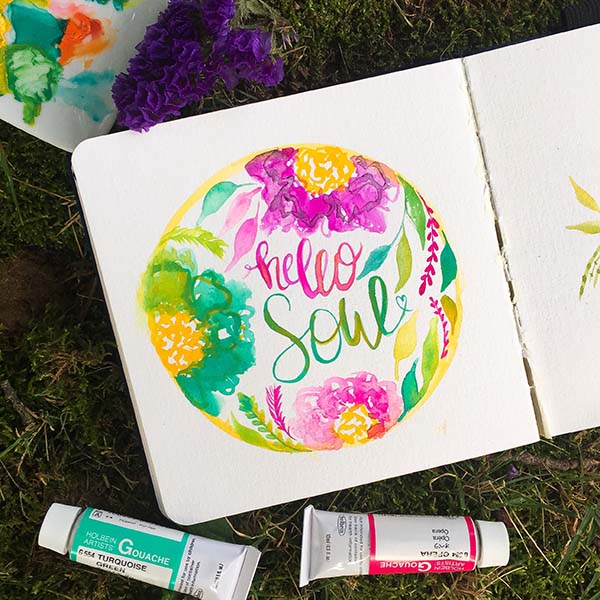 Then, there is this category of people who fill up your soul because you are on the same journey, or a similar one as them. With them you have found common ground. I have many of these dear ones close to home. And, many all over and we are connected by the nooks and crannies of the digital world.
Being a solo business owner can be a lonely place and space sometimes. I have found ways over the years through online groups to find support in my business life and artistic journey. I've made connections with women all over the world who are on similar paths. Hearing and participating in solutions for their story have been some of the greatest gifts to me as a person who is trying to share my gifts with the world.
I recently joined the Hello Soul, Hello Business sisterhood and have found great support in driving my soul, purpose-driven business. Through the online group, teachings and support there has been great clarity and support. Colorful. Whole. Hopeful.
Running a soul-filled business is a creative, spiritual, intellectual and rewarding experience. There are also challenges, fears, gremlins and feelings of isolation. Having a great support network can be so rewarding. The online places, spaces and groups I have found have been rewarding, safe haven experiences for me personally and in my business. Hello Soul, Hello Business is special. I highly recommend the sisterhood. Give it a go!
Another resource I have found a great deal of education, support and comradery is through the Biz Women Rock and Biz Women Academy. The brainchild of Katie Krimitsos, I joined this group 3 years ago and have found endless amounts of value through the online group experiences, master classes, case studies and practical advice for women business owners. I work very closely with Katie to help shape my goals and the kind of business I want to create through my work and gifts I share with the world. I am grateful for her ability to help me keep my feet on the ground and help me fly.
I am wholeheartedly inspired by the relationships I have fostered in real-life and online with people from all over. Each relationship fills my life with something different. Some of those conversations end up getting expressed in my sketchbook and paintings. While the internet can bring forth a lot of white noise that you just want to shut off, there are these amazing places and spaces that are so filled with joy and inspiration that you can't believe you found them. I have found many over the years, and have stuck with following and engaging with a core few that I admire greatly as they have grown. Some of my favorite touch points and women in business who inspire me on the daily for their sheer honesty and authenticity are:
There are more, especially authors. I'll share them another day. All this to say, we need people. As a woman business owner, mama, wife, friend, woman trying to navigate all the things — just like you — we need people to help us when we are flying and ground us when we need support. It's so good!
Hello Soul. I'm so happy to see you!

My intention, as always, is to send inspiration and positive vibes to anyone who may need to receive this message today. I believe we have all need to let a little more light in and say HELLO to what our souls are tugging at us to do.

I am thinking of you this weekend with ❤️  If you feel someone in your life could benefit from this message today, please feel free to share.
I am reminded that everyday we are all in deep transformation as we navigate our lives, responsibilities and to do lists. This recent work I call Bloom and Flow is the foundational inspiration for the very blog series you are reading now: Bloom and Flow. You can find this print in my shop. Click the pic to take you there. Stop by. I'll leave the light on for you.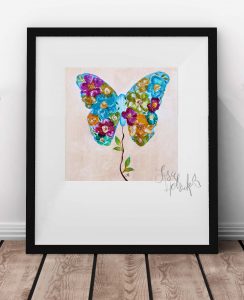 Grace can go viral! Let's share it with others, shall we?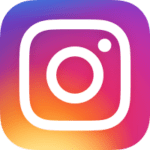 Follow me on Instagram for daily artspiration!
Interested in bringing more positivity into your life? Visit my art prints shop.
Save
Save
Save
Save
Save
Save
Save
Save
Save
Save
Save
Save
Save
Save
Save
Save
Save
Save
Save
Save
Save
Save
Save
Save
Save
Save
Save
Save
Save
Save
Save
Save
Save
Save
Save
Save
Save
Artspiration
,
Color Mediums
,
Handlettering
,
Healing Art
,
Illustration
,
Painting
,
Sketchbook Art
,
Watercolor Art