Crack your heart space wide open.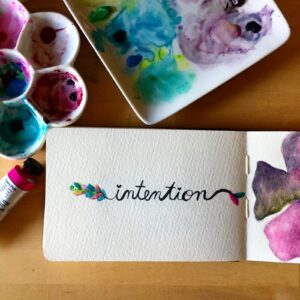 This word…oh my! Just sayin'. If ever there were a word that could crack your heart space wide open….it's this one. So, intention starts out all bright and colorful and we are ready, with ideas flourishing. As it picks up speed and starts to show itself a bit, it gets a little more weighty. In the middle it's as thick with thought and action as it could ever be. And by the end, we send it out into the world, focused and sharp because of the ❤️ space and time we gave it to flourish.
Oh what a beautiful thing, yes?
Inspiration
,
Positivity Pops
,
Quotes
,
Sketchbook
,
Watercolor