Gina K Designs: March Preview Day 2

Hi Friends! I'm so grateful you've stopped by today. Welcome to the March Preview Day 2 Gina K Designs Blog hop. Holy smokes I'm super excited. Super excited! There are so many great projects that have been shared on the hops, yesterday and today and don't forget tomorrow. The full release party is Thursday night (the 29th) on StampTV.  All of the stamp sets are available for purchase tomorrow evening at 7pm CST. Woot!
Today, I have some fun projects to share with you, a video, some freebies and a whole lotta lotta MORE inspiration and video tutorials over the coming weeks.
You have arrived here from Beth's Blog. Aren't Liam and Liz ADORABLE! You'll be heading to Arjita's Blog next. The complete list of all the stops on the hop are below.
Here's a little introduction to Hello Beautiful:
I thought it would be fun to share a little inspiration and insight into the design and creation of this stamp set. The design nerd in me likes to share. I hope you find it helpful!
How About Some Hello Beautiful Inspiration?
What About the Jar You Ask?
How About Some Freebies?
I've created a project idea sheet and companion digital die cut files for you! A gift of grace from me to you.
Hop on Over to Arjita Next

Here is the complete list for the hop today

.
Gina K
Beth Silaika
Lisa Hetrick – You are Here
Arjita Singh
Cathy Tidwell
Donna Idlet
Karen Hightower
Laurie Schmidlin
Rena DeLeeuw
Sheri Gilson
Susie Moore
If you want to start over from the beginning, you can start at Gina's Blog.
---
Don't forget to comment on each team member's blog for a chance to win a $50 gift certificate from Gina K Designs. Woo to the Woot!
There is an amazing prize up for grabs!!  Just leave a comment on each of the design team blogs to be entered to win a $50 Gina K. Designs gift certificate!  The winners from each preview post day (yes, that's right…there will be a $50 gift certificate given away every preview post day) will be announced at the release party.  Make sure to join us for that over at StampTV at 7 pm Central on Thursday, March 29th.
May you find pause from the hustle, pure joy and inspiration here. Welcome!
---
Thanks for stopping by! Looking for more inspiration. Check out my Craft Your Joy posts and Free Downloads.
---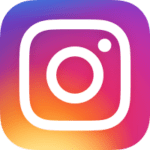 Follow me on Instagram and Facebook for daily artspiration!
If you are interested in more art from me. You can shop my art prints and gift products HERE
You can Subscribe to my email list and receive this FREE Art Print Download. Click the image to subscribe.
Tags:
Foil Mates
,
Gina K Designs
,
Maker Made
,
PaperCrafting
,
Product Design
,
Stamp Art
,
Stamp-n-foil
,
Stamping
,
Thermoweb
,
Watercolor Art