Gina K Designs: Share the Love with Foil Mates
Hi Friends! I'm so grateful you've stopped by today. Welcome to the Share the Love with Foil Mates  Gina K Designs Blog hop. I'm very excited to be sharing project inspiration and ideas with you today showcasing the New Valentine Foil Mates.  Holy smokes working with foils is fun and SPARKLY. Perfect for all your Valentine and anytime projects.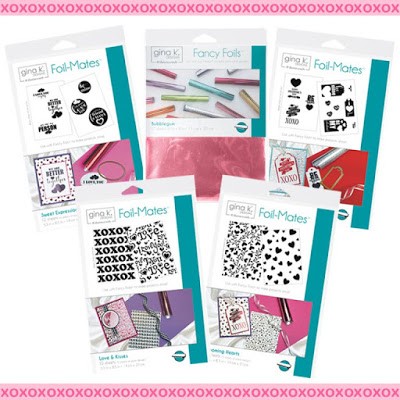 When I created my projects, I was a wee bit obsessed with the negative space the foil impression created. So, you'll see I made use of both the foiled and unfoiled images as embellishments for my card designs.
The Gina K Tag Dies fit perfectly around the image in the Lovely Tags Foil Mates set. I'm kinda obsessed with these tag dies because of the stitching. Remember back in the day, we used to break out our sewing machines for papercrafting projects. Please tell me that wasn't just me? HAHAHAHA! Yep, I did that too!
So, I went a bit crazy with this one. The Blooming Heart Foil Mates set transfers the Bubblegum foil PERFECTO! Love that I could create a complete background layer for my card. And, yep, I most definitely used the negative foil space from my tag (see above) as the "peek-a-boo" sentiment between the layer. Oh, and see that heart stamped on the die cut? That's from the Hearts and Flowers Set. Hello Hearts. Hello this set is fun!

Check out the positive and negatives from the foil transfers. You get double the amount of embellishments and pretties to use on your projects. I used one of the heart dies from the Hearts and Flowers Stamp set to die cut the foil heart in the middle. Shazzam! Project embellishment.
I hope you enjoyed the hop and since I'm last on the tour, I'm so grateful you made it!

Here is the complete list for the hop today.
Lisa Hetrick – You Are Here
Don't forget to comment on each team member's blog for a chance to win a $50 gift certificate from Gina K Designs. Woo to the Woot!
Names will be collected up across all of the blogs and the winners will be announced in the Big News Forum at StampTV a few days after the hop. So be sure to check back at the end of the week.
I hope you enjoyed all the shiny goodnes.  So good right?
May you find pause from the hustle, pure joy and inspiration here. Welcome!
---
Thanks for stopping by! Looking for more inspiration. Check out my Craft Your Joy posts and Free Downloads.
---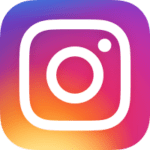 Follow me on Instagram and Facebook for daily artspiration!
You can Subscribe to my email list and receive this FREE Art Print Download. Click the image to subscribe.
Gina K Designs
,
Maker Made
,
PaperCrafting
,
Product Design
,
Stamp Art
,
Stamping
,
Watercolor Art