This week in my sketchbook …
I guess you could say I'm still a bit obsessed with the purple, blues and greens from my sketchbook inspiration shares in my Instagram feed. This week's blooms were a bit more loose and free and I was inspired to created a wee little butterfly. Fun week playing with this palette again.
I've shared a photo of my custom Prima palette. I have all of the current prima watercolors that are available, but sometimes, I like to move them around and create my own palettes. I've shared the color names from Prima in the gallery. I also made great fun use of  Dr. PH Martin's Bleed Proof White which I know… I know, I've shared it's the UNICORN of white watercolor for me.
Click through for coolio blues and greens and purpley hues.

Have you taken advantage of the FREE DOWNLOADS on my site. I've curated them all into one easy place for you.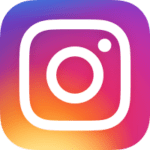 Follow me on Instagram for daily artspiration!
Interested in bringing more positivity into your life? Visit my art prints shop.
Tags:
Art in progress
,
Artspiration
,
Mixed Media
,
Sketchbook
,
Sketchbook Inspiration
,
Watercolor Art