Published on 02/19/2018
In this week's Craft Your Joy video, I create a dreamcatcher inspired card design that is just dreamy. I'm sharing the how to's and whatzits to create this ethereal looking cards that's big on fun and is bursting with color.
Come in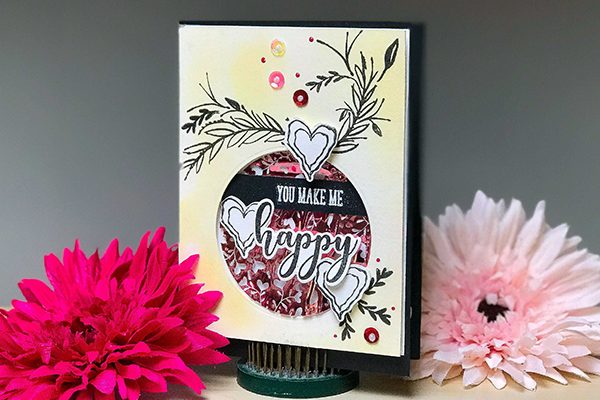 Published on 02/12/2018
In this week's Craft your Joy video, I'm sharing how I use the negative piece of foil mates as an embellishment to create a peek-a-boo window design. This tutorial took a twist when I realized the card design just wasn't quite there. I made a move in a new direction and ended up LOVING IT!
Come in
Published on 04/22/2013
Gelli Printing finished lovelies. Yep, it was kind of addictive. I made these in no…
Come in