Card Tutorial Mash-Up: Today and Always Stamp Set with Gina K Designs
Hi Friends! Thanks so much for stopping by. I'm so grateful you're here. Today, I thought it would be super fun to share a mash-up of ALL the card video tutorials I've shared with my stamp set release "Today and Always" with Gina K Designs.
There are 9 card tutorials using this set that I created to inspire you. EnJOY!
Never miss a tutorial!  You can subscribe to my YouTube Channel  Tap the bell and never miss a new tutorial.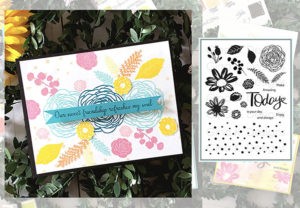 Just in case you missed it, here are the links to the videos I shared using the Today and Always stamp set.
Watercolor Stamping Flowy Flowy Florals
Watercolor Florals that are Bright + Popping with Color
Stamping + Creating Dimension with Complementary Colors
Graphic Stamping with Pops of Watercolor
Layered Daisies and Wreath Builder Magic
Washy Washy Watercolor Florals for a One Layer Look
Monochromatic Color Card Design
Stamping Bouquets + Floral Explosions
Bold Flowers + Masked Bouquets
---
Some of the supplies I used in the video:
If you are interested, here are some of the products I've used in all of my video tutorials:
Purchase "Today and Always" from Gina K Designs
You can see this stamp set and my entire collection of stamps with Gina K Designs here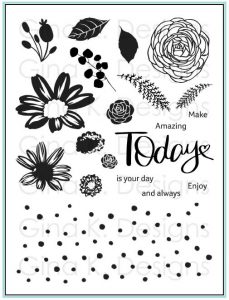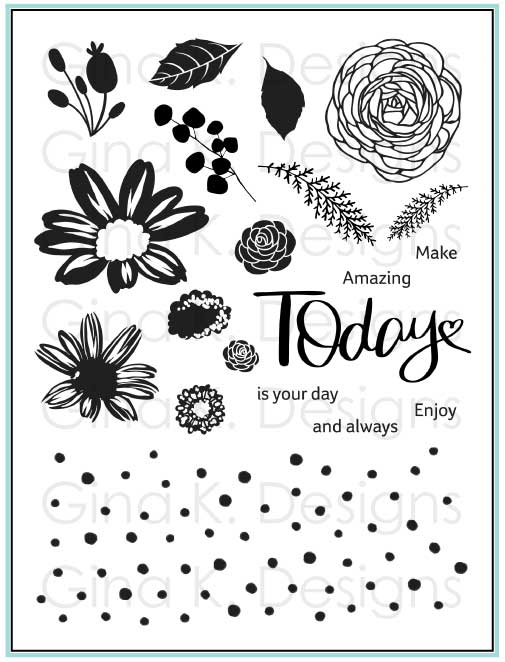 My Favorite Watercolor Paper for Swatching and Papercrafting:
Bee Watercolor Paper:
Dick Blick  or  Amazon
---
You can see and purchase this stamp set and my entire collection of stamps with Gina K Designs here :
Enjoy! Thanks for watching. Consider subscribing to my channel and following me in "all the places" for more inspiration to Craft Your Joy!
---
May you find pause from the hustle, pure joy and inspiration here. Welcome!
---
Thanks for stopping by! Looking for more inspiration. Check out my Craft Your Joy posts and Free Downloads.
---
Visit the Craft Your Joy Online Classroom. Affordable, Self-Paced Learning
Classes for Artists, Crafters, Enthusiasts, YOU!
Head on over to the Classroom HERE. Watch the introduction videos and see for yourself. There are also introduction videos for each course along with detailed descriptions so you can get an in-depth idea of what you can expect.  I built this classroom so you can Create Art that Makes You Feel Good alongside me!

---
Take Classes with Me on Skillshare
Use this link to try Skillshare Premium FREE for 2 months! Skillshare has over 27,000 more courses, taught by creators from around the world. No commitments. Cancel anytime.
---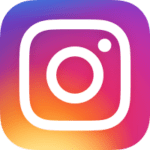 Follow me on Instagram and Facebook for daily artspiration!
If you are interested in more art from me. You can shop my art prints and gift products HERE
You can Subscribe to my email list and receive this FREE Art Print Download. Click the image to subscribe.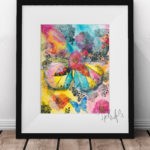 Affiliate links are used above for products I absolutely LOVE from the Gina K Designs line. Purchasing through the link means I will receive a small commission at NO additional cost to you. I never share products I have not personally tried, used and LOVE. I am an illustrator and part of the design team for Gina K Designs and will share Gina K products in my videos as well. 
Tags:
Gina K Designs
,
Maker Made
,
PaperCrafting
,
Product Design
,
Stamp Art
,
Stamping
,
Watercolor Art