Gina K Designs + Therm O Web = Winter Release 2018
Hi Friends! I'm so grateful you've stopped by today. Welcome to the Gina K Designs + ThermOWeb Winter 2018 Stamp-n-Foil Release. Holy smokes there's a lot of holiday and whimsical winter goodies goodies in this release. I had some sparkly fun with a whimsical twist.
You have arrived here from Karen's Blog and will be heading to Melanie's Blog next.
New Winter 2018 Release

There are 7 new products in this release that are will bring the whimsy to your holiday and winter papercrafting and cardmaking projects. There's a new adhesive dot runner that's refillable. YEAH for the dot runner. The coordinated die sets make your project creating even easier. You can find and purchase all the NEW products HERE.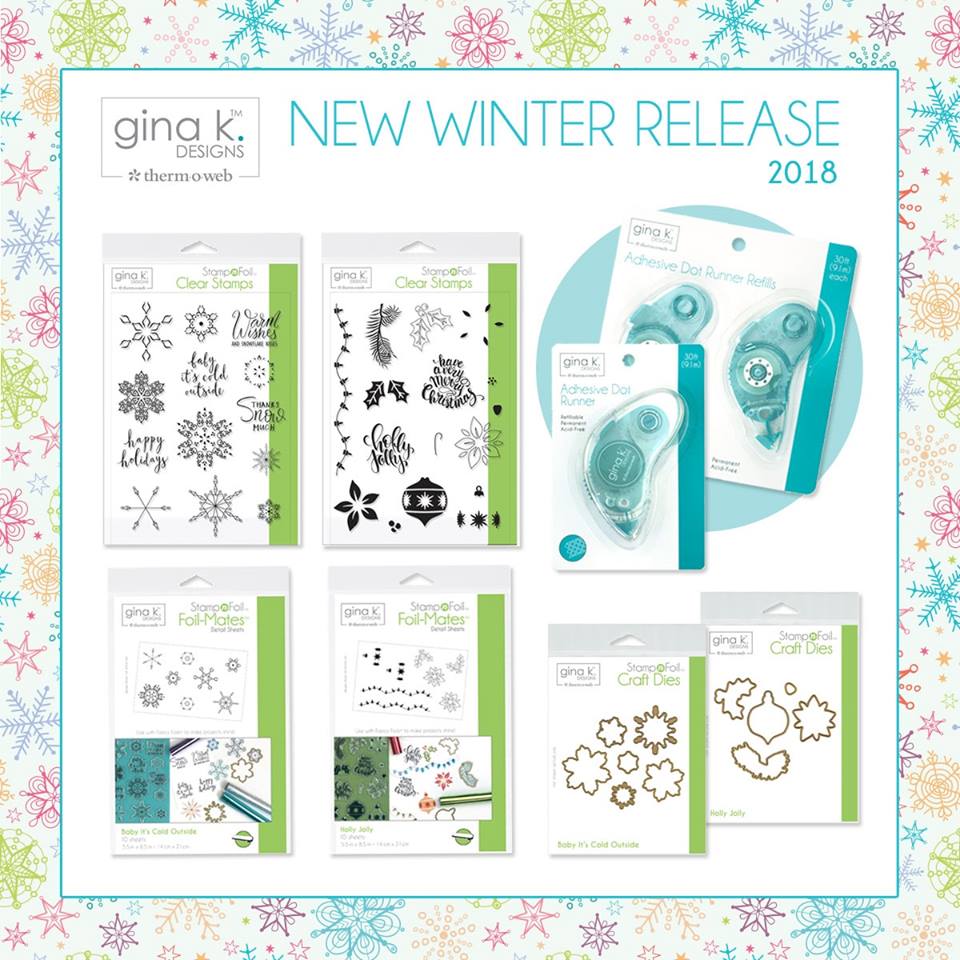 Let's Get a Little Holly Jolly Shall We?

Here's a whimsical twist on the new holly jolly stamp-n-foil sheets and stamps. I'm a pink kinda girl and I love creating holiday projects that use a different color palette. I whipped up this card pretty quickly after creating the watercolor background AND adding a bit of foil to the base. How did I do it? Keep reading. Super easy!
I used the Gold Sequins foil to complement the bright, whimsical colors and I just love the contrast of gold with the brights. Gina K inks used: Passionate Pink, Sweet Mango, Lucky Clover and the Amalgam.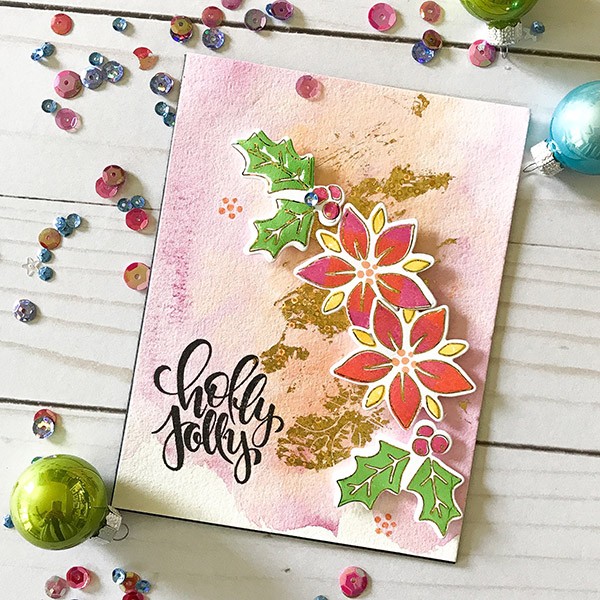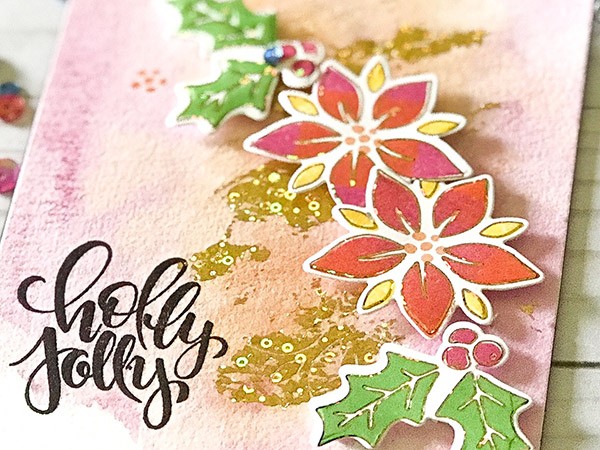 Here's how I created the painted foil background on the card base. I used ThermOWeb's Deco Foil Transfer Gel and painted some brush strokes on the watercolor paper. Once dried, I laid the foil down on the gel, pressed down and ripped up the foil to get the background layer. It's super fun, easy to  use and can help you create a splash of sparkle for your card bases.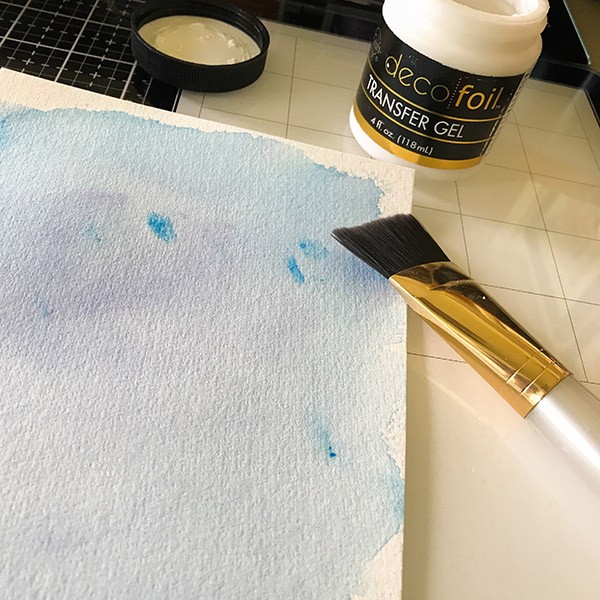 Thanks SNOW Much!

The snowflakes in the Baby It's Cold Outside set are big, bold and graphic. The details are ornate, but whimsical and it's super easy to create a winter card with all of the sizes of snowflakes. Gina K inks used: Sea Glass, Lovely Lavender and the Amalgam.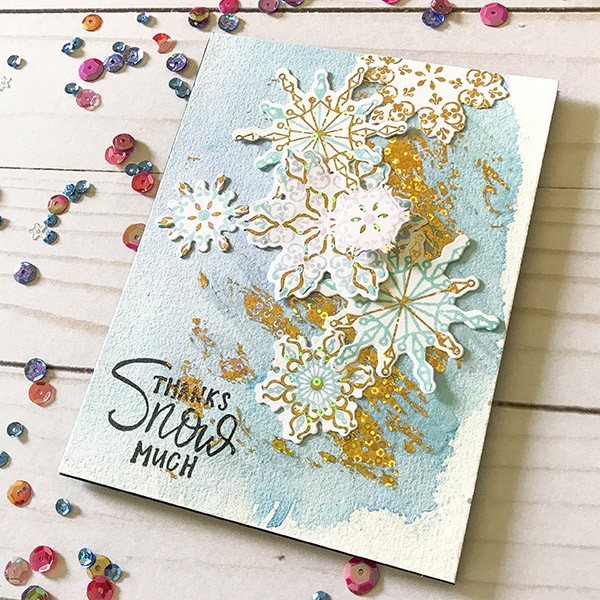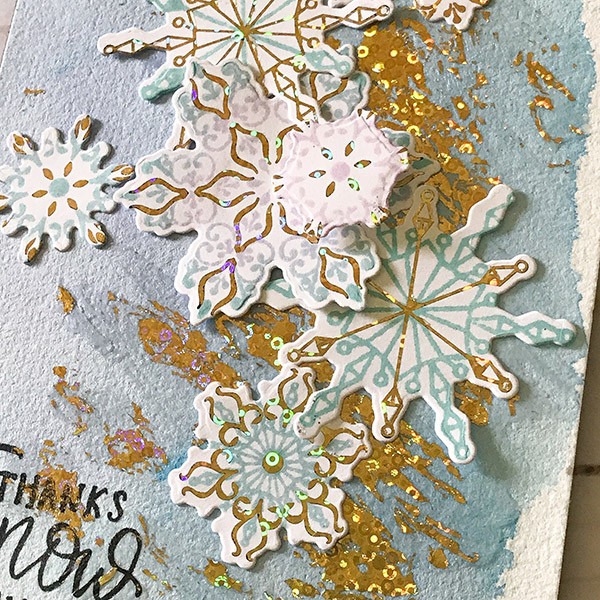 Happy Holidays with a Little Sparkle

I just love the Christmas bulbs included in the Holly Jolly set as well. Super fun embellishment for cards that can come together super quick.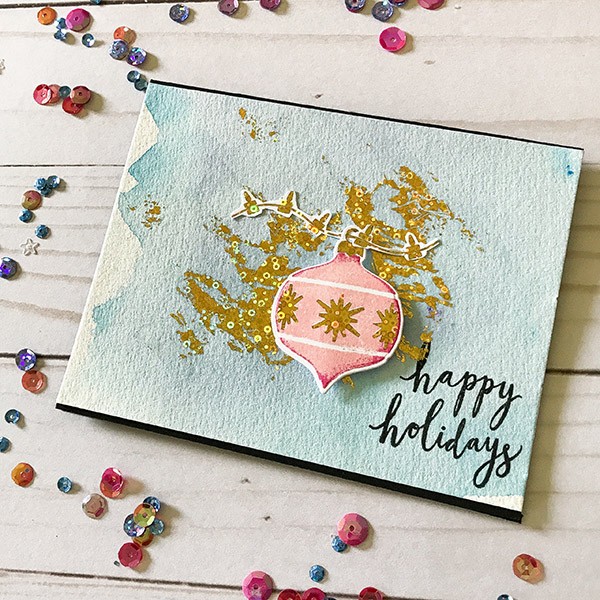 Feeling inspired to get a little Holly Jolly? Tee hee! This new stamp-n-foil release is just so much fun.
If you made it all the way to the end, WAHOO! Thank you!
Don't forget to comment on each team member's blog for a chance to win a $50 gift certificate from Gina K Designs.
What's Next?

Head on over to Mindy's Blog next for some shiny goodness.
Here is the complete list of stops on the hop.
Gina K.
Cathy Tidwell
Donna Idlet
Emily Loggans
Hannah Schroepfer
Karen Hightower
Lisa Hetrick: You are Here
Mindy Eggen
Rema DeLeeuw
Sheri Gilson
Susie Moore
---
Did you Catch this Week's Video Tutorial?

In this card tutorial video, I'm sharing a clean and simple card that focuses on creating a fun pattern with the horizontal background stamp from my Just a Little Stamp Set with Gina K Designs.
Spoiler Alert: There's a bit of a nerdy moment in the middle there when I discover a super fun way to use the background to create a fun square pattern.
May you find pause from the hustle, pure joy and inspiration here. Welcome!
---
Thanks for stopping by! Looking for more inspiration. Check out my Craft Your Joy posts and Free Downloads.
---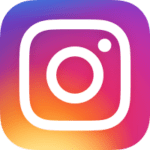 Follow me on Instagram and Facebook for daily artspiration!
If you are interested in more art from me. You can shop my art prints and gift products HERE
You can Subscribe to my email list and receive this FREE Art Print Download. Click the image to subscribe.
Foil Mates
,
Gina K Designs
,
Maker Made
,
PaperCrafting
,
Product Design
,
Stamp Art
,
Stamp-n-foil
,
Stamping
,
Thermoweb
,
Watercolor Art