Craft Your Joy Video: DreamCatcher Inspired Card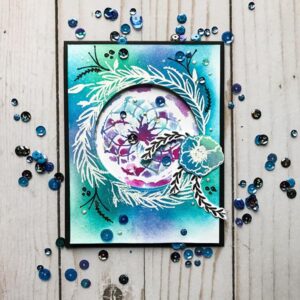 Hi Friends! In this week's Craft Your Joy video, I created a dreamcatcher (I told you I would, HA!) room decor piece for my girly twirly with my You Are stamp set. I wanted to figure out a way to modify the design into a card. In this video, I'm sharing the how to's and whatzits to create this artsy pants inspired design. This card is big on fun and may seem complicated BUT I promise you it comes together quickly bursting with color. Just dreamy! (See what I did there?)
This card design uses my stamp set  "You Are," with Gina K Designs.
You can purchase my new stamp set HERE.  And I have a Free idea sheet and companion digital die cut files (I used for the Flower images in the video) for FREE HERE. 
Get the Watercolor DreamCatcher embellishment

My Craft Mat:
I get a lot of questions about the craft mat I use in my videos. It is a piece of poster board from WR Memory Keepers. They call is Designer Poster Board: Wood White. Manufactured by American Crafts. I had the poster board heavy duty laminated at my local Staples. GREAT for photos, video, craft mat usage. It wipes right off and is heat resistant.
Enjoy! Thanks for watching. Consider subscribing to my channel and following me in "all the places" for more inspiration to Craft Your Joy!
Thanks for stopping by! Looking for more inspiration. Check out my Craft Your Joy posts and Free Downloads.
I would LOVE it if you subscribed to my email list! See the details below!

---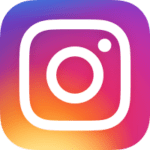 Follow me on Instagram and Facebook daily artspiration!
You can Subscribe to my email list and receive this FREE Art Print Download. Click the image to subscribe.
Subscribers receive exclusive downloads, offers and updates about 3-4 times a month. Join me!
---
You are LOVED is the latest art print sharing Compassion + Love

Visit my art prints + gifts shop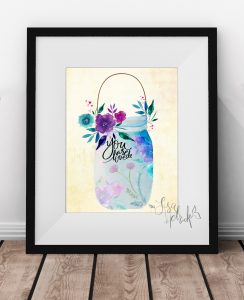 These are a few of my favorite things: Give yourself or a friend a gift that makes you feel good

Visit my gifts, stationery, notebooks, home decor and more shop


Save
Save
Save
Tags:
Art in progress
,
Artspiration
,
Craft Your Joy
,
Mixed Media
,
Paper Crafting
,
Stamp Art
,
Tutorials
,
Watercolor Art