Craft Your Joy Video: Single Layer Card Design with Color Pop
Hi Friends! Holy smokes I had a lot of fun creating this single layer card. In this video, I'm sharing tips for creating watercolor backgrounds, demystifying card design and composition and sharing my favorite supplies for easy going creating. Oh and the UNICORN of white pens. I'm sharing that too!
Sometimes making a card can feel overwhelming and hard to get started. In the video,  I'm nerding out a bit and sharing my thoughts on design and composition that may help you with your next project.  Single layer cards are fun to create. They work very well as a card AND they are perfect to save, frame, adorn your space with.
This card design uses my new stamp set  "You Are," with Gina K Designs and the You Have My Heart from the Hearts and Flowers StampTV kit. I'm a wee bit obsessed with the LOVE stamp and the coordinating dies, just sayin'
You can purchase my new stamp set HERE.  And I have a Free idea sheet and companion digital die cut files for FREE HERE.
I also shared a technique for flattening out your watercolor paper after it has buckled. I learned this technique in videos shared by Jennifer McGuire. Her cardmaking videos are like the NETFLIX of cardmaking. Not gonna lie. You are going to want to binge them all! Just sayin'. You can watch all of her videos HERE.
Watercolor Paper and Marker Favorites:
I talk about watercolor paper ALOT in my videos and here on the blog. Some of my favorite brands for papercrafting are:
Canson XL Watercolor Pads
Bee Paper Aquabee Watercolor Paper
The prices are affordable and perfect for cardmaking and/or papercrafting projects. They work very well with all kinds of water mediums. I use a lot of different brands of watercolor paper for my painting projects and have found that these two are really great for cardmaking and papercrafting.
The Zig Clean Color Brush Pens are a new favorite of mine. I'm a wee bit obsessed with the saturation of color in these markers. They blend very well and I love using them in my papercrafting projects. NOTE: these markers aren't lightfast, so over time, and if your project is exposed to the light, the colors will fade. Give them a go! I'm planning a longer tutorial soon on these little gems and all things "markers" soon. I'm a bit of a nerdy pants with supplies and I love sharing.
My Craft Mat:
I get a lot of questions about the craft mat I use in my videos. It is a piece of poster board from WR Memory Keepers. They call is Designer Poster Board: Wood White. Manufactured by American Crafts. I had the poster board heavy duty laminated at my local Staples. GREAT for photos, video, craft mat usage. It wipes right off and is heat resistant.
All Things INKY:
For this project, I used the Distress Oxide Inks, Gina K Designs Premium Dye Inks and my go to Black ink: Versafine.
Enjoy! Thanks for watching. Consider subscribing to my channel and following me in "all the places" for more inspiration to Craft Your Joy!
Thanks for stopping by! Looking for more inspiration. Check out my Craft Your Joy posts and Free Downloads.
Some of the art supply links I've shared above are affiliate links. Purchasing through them means I will receive a small commission at no cost to you.  I only recommend products or services that I have personally used, worked with and have had an experience with. The links to Gina K Designs products and stamp sets are NOT affiliate links. This is not a sponsored post and I only share projects and products I ABSOLUTELY LOVE! 
---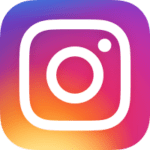 Follow me on Instagram and Facebook daily artspiration!
You can Subscribe to my email list and receive this FREE Art Print Download. Click the image to subscribe.
Subscribers receive exclusive downloads, offers and updates about 3-4 times a month. Join me!
---
You are LOVED is the latest art print sharing Compassion + Love

Visit my art prints + gifts shop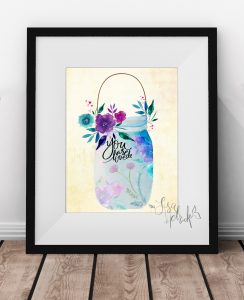 These are a few of my favorite things: Give yourself or a friend a gift that makes you feel good

Visit my gifts, stationery, notebooks, home decor and more shop


Save
Save
Save
Tags:
Art in progress
,
Artspiration
,
Craft Your Joy
,
Mixed Media
,
Paper Crafting
,
Stamp Art
,
Watercolor Art