This week in my sketchbook …
Hard to believe that September has come to a close. Time to move my color palette into more fall colors, yes? Hmmmm… we'll see. It was a super fun week creating sketchbook inspiration and sharing them in my Instagram feed. This week's blooms were loose and free and I was practicing quite a bit with my new triangle brush which I am very, very, very obsessed with right now.
Did I mention I am obsessed?
The triangle brush has a unique shape in the bristles that give me a lot of flexibility and control to create different stokes. It is perfection for creating flowers and blooms. I have issues…. art supply, nerdy pants issues… and I'm crushing all over the triangle brush right now.
Dr. PH Martin's Bleed Proof White  showed up all over the place in my work again this week. It's is totally the UNICORN white of bleed proof white watercolor for me. It's what I've layered on top of the flowers and blooms to give it more texture, light and white dimension. LOVE connection for sure.

Click through the gallery for artspiration. The last image in the gallery is the October Choose Joy Planner Page FREE Download. Make sure you grab it!

---
Visit my gifts, stationery, notebooks, home decor and more shop


---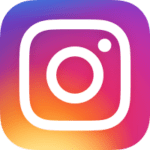 May you find pause from the hustle, pure joy and inspiration here. Welcome!
---
Thanks for stopping by! Looking for more inspiration. Check out my Craft Your Joy posts and Free Downloads.
---
Follow me on Instagram and Facebook for daily artspiration!
If you are interested in more art from me. You can shop my art prints and gift products HERE
You can Subscribe to my email list and receive this FREE Art Print Download. Click the image to subscribe.
Some art supply products I recommended in this post contain affiliate links.
Purchasing through them help support this website.
Save
Save
Tags:
Art in progress
,
Artspiration
,
Mixed Media
,
Sketchbook
,
Sketchbook Inspiration
,
Watercolor Art