Gina K Designs: Introducing the Today and Always Stamp Set
Hi Friends! I'm so grateful you've stopped by today. TODAY is the day! Today is the day! Wahoo and Woo to the Woot! I'm previewing my new stamp set "Today and Always" Gina K Designs. It's available starting tomorrow evening (January 24th)  at 7 pm CST.
Here's a little video introduction:
I thought it would be fun to share a little inspiration and insight into the design and creation of this stamp set. Holy smokes! I was really looking for a way to create a stamp set that would mimic the look of the whimsical flowers I paint.
In this video, I'm sharing details about the set, along with some card project ideas AND a bit of behind the scenes look at what inspired me to illustrate this set.
Here's just a little sneaky peeky at one of the cards I'll be sharing in video tutorials over the next few weeks. YAY!
Inspiration Blog Hop Next Week

Stay tuned for a big blog hop next Monday and Tuesday for the entire release including the new StampTV Kit. This hop is chock full of project inspiration you are just going to love. I have so many fun projects to share!
---
You can see and purchase this stamp set and my entire collection of stamps with Gina K Designs here :
Enjoy! Thanks for watching. Consider subscribing to my channel and following me in "all the places" for more inspiration to Craft Your Joy!
---
May you find pause from the hustle, pure joy and inspiration here. Welcome!
---
Thanks for stopping by! Looking for more inspiration. Check out my Craft Your Joy posts and Free Downloads.
---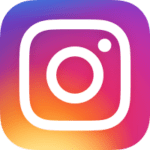 Follow me on Instagram and Facebook for daily artspiration!
If you are interested in more art from me. You can shop my art prints and gift products HERE
You can Subscribe to my email list and receive this FREE Art Print Download. Click the image to subscribe.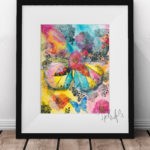 Affiliate links are used above for products I absolutely LOVE from the Gina K Designs line. Purchasing through the link means I will receive a small commission at NO additional cost to you. I never share products I have not personally tried, used and LOVE. I am an illustrator and part of the design team for Gina K Designs and will share Gina K products in my videos as well. 
Gina K Designs
,
Maker Made
,
PaperCrafting
,
Product Design
,
Stamp Art
,
Stamping
,
Watercolor Art