DIY Banner with Distress Oxide Inks
It's no secret that I'm an art supply junkie and WATERCOLOR is my jam! So… I'm always looking for ways to use art supplies to create watercolor effects. I have a ton of inks, ink refills and inky art supply things. Maybe more than one should. NAH, I love them all. ? It's what inspired me to create this DIY Banner with Distress Oxide Inks.

Distress Inks are really fun to papercraft and create with. I've been a huge fan for years and yes…. I own them all. When the Distress Oxide Inks came out, I kinda "needed" them but wasn't really sure why. Can you relate? HA! So, I got down to playing with them and watching some super fabby tutorials over on Jennifer McGuire's site and I knew… I could bend them to my will and use them as a possible watercolor ink. '
So, here's a little DIY Banner using the Distress Oxide Inks you may want to give a try for yourself.
Step 1: Painted some bloomy blooms on watercolor paper with a waterbrush and ink oxides. I opened up the inks and just rubbed them down on the glass to create a palette.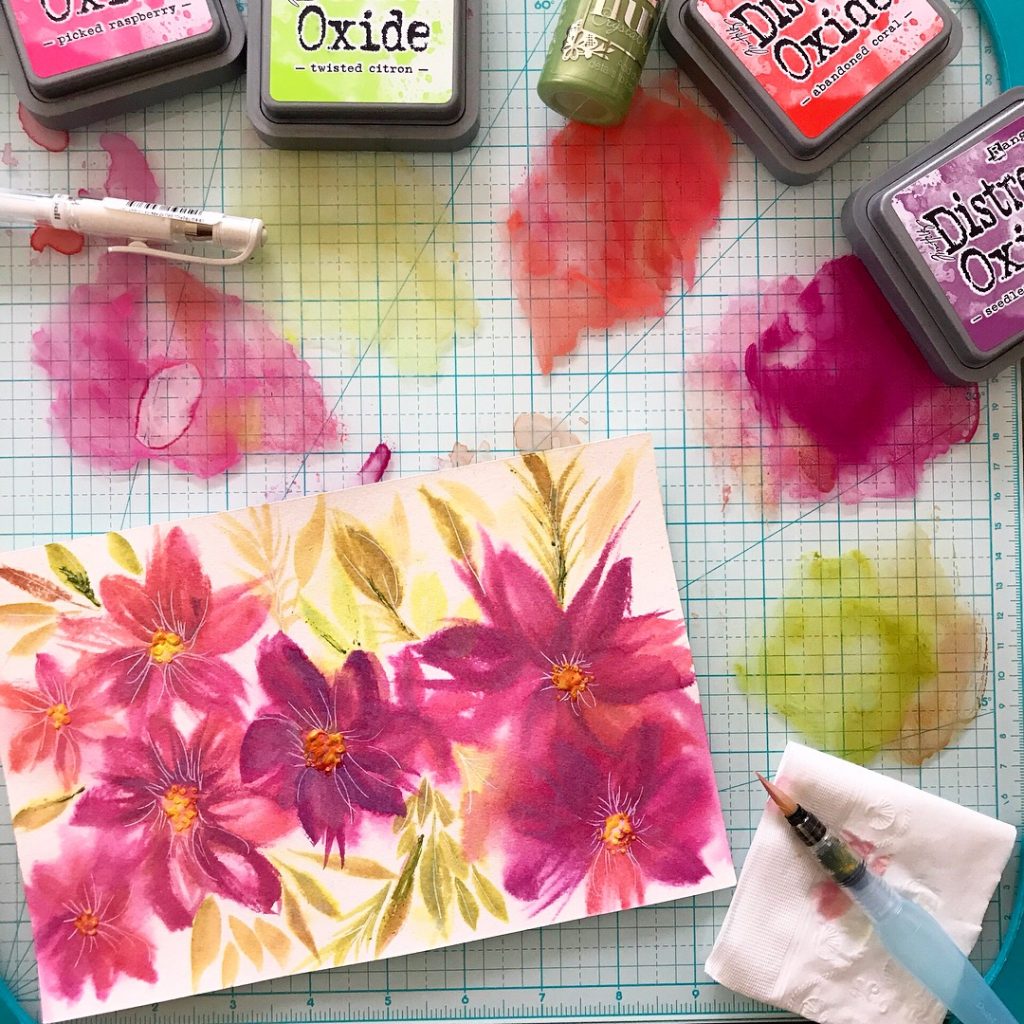 Step 2: Holy Smokes look at the density of color. Ink oxides are super easy to layer and are quite opaque when dry. So the more you layer the denser the color gets. The key in between application is to wet the work with a mister of water. When you dry it with a heat tool…it oxidizes and lights up ?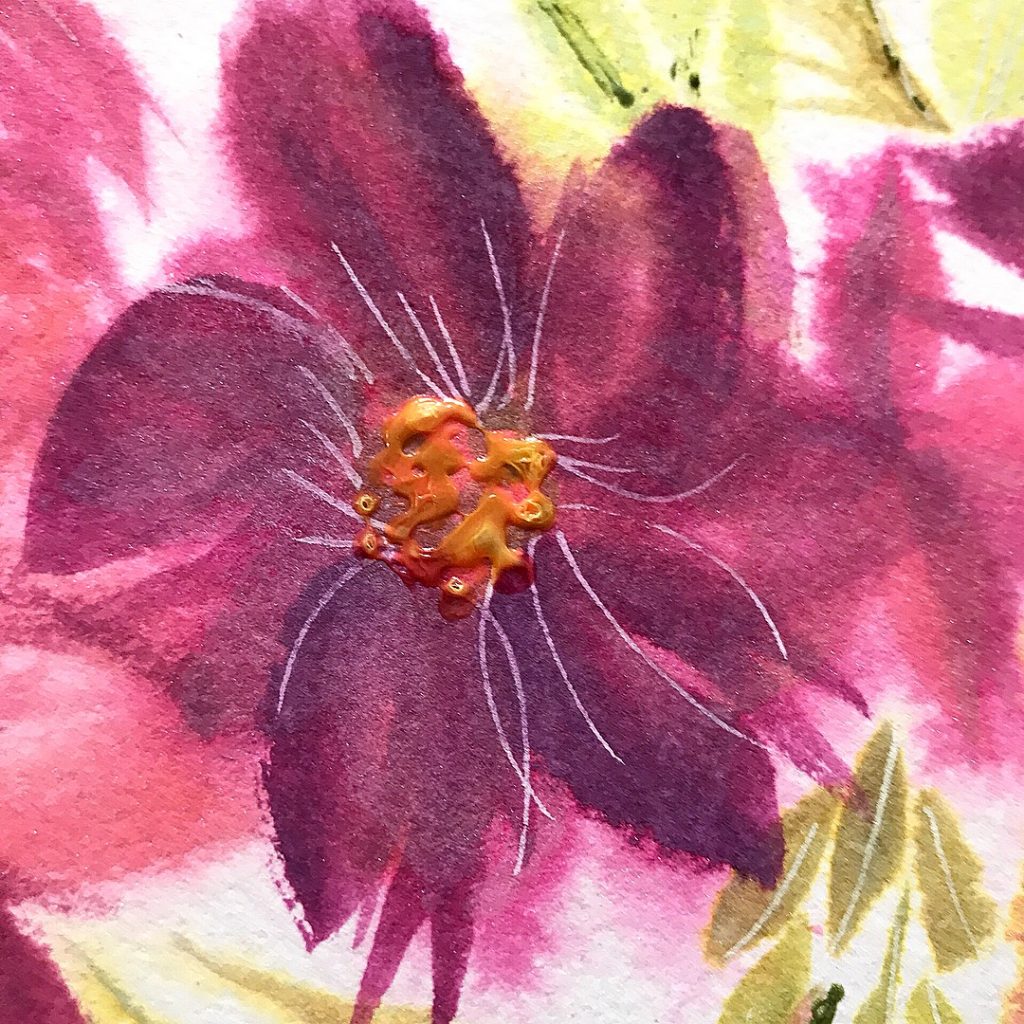 Step 3: Then, I took some banner dies from My Favorite Things and ran it through the die cutter. Yep, I cut the original art. Nope, I didn't scan it first. Yep, it's going to be okay. It's all good. I can paint another one if I want to do it again. I also added in a bit of detail with a white Uniball Signo gel pen and some Nuvo Drops.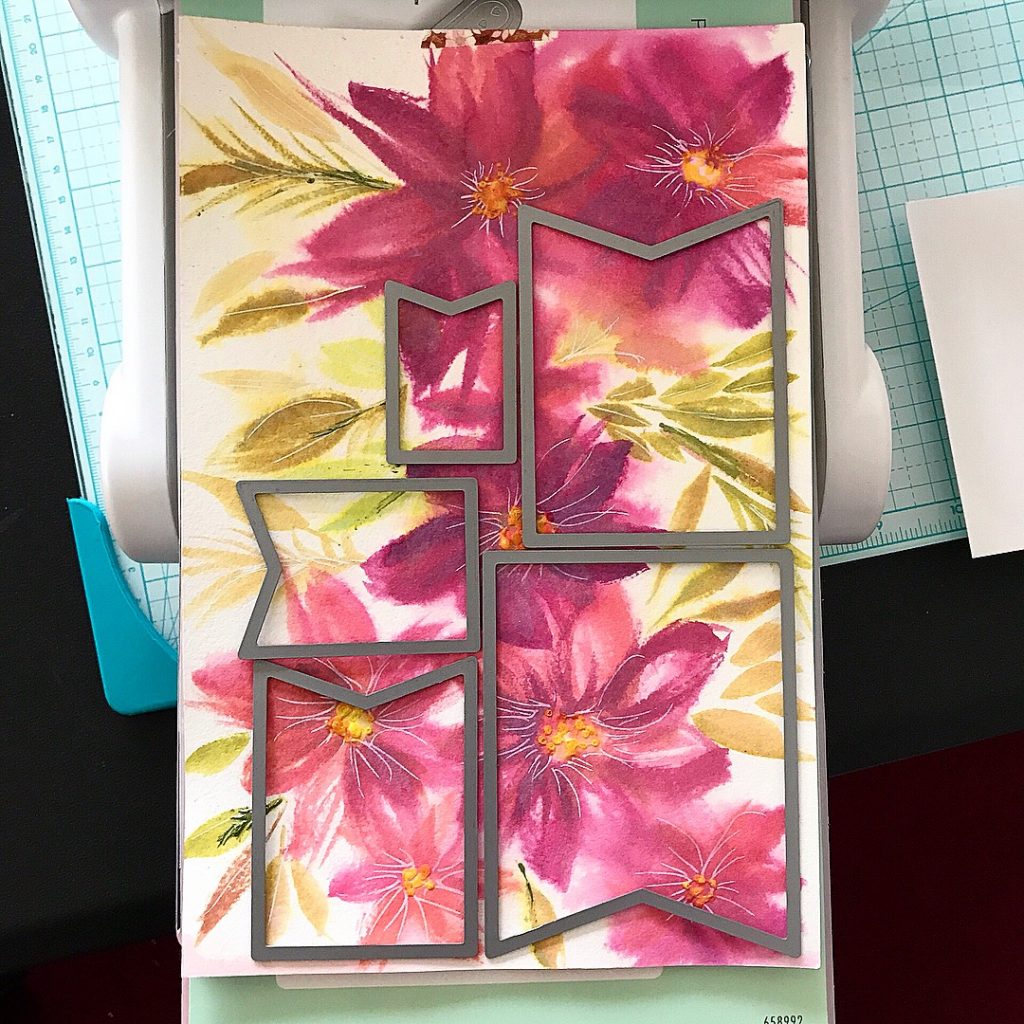 Step 4: Aren't these little banners cute? I popped a few eyelets in and SHAMPOW!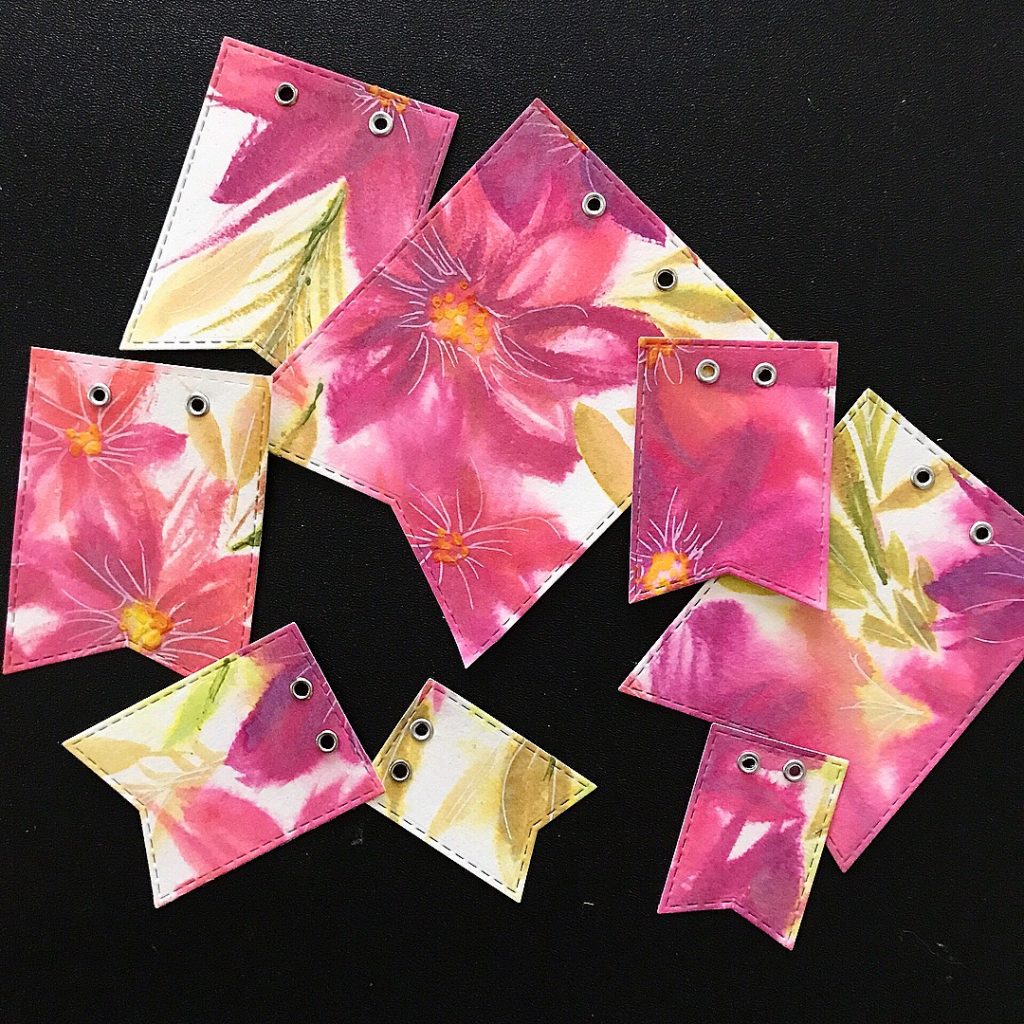 Step 5: Threaded them up with a bit of hemp twine to finish them off.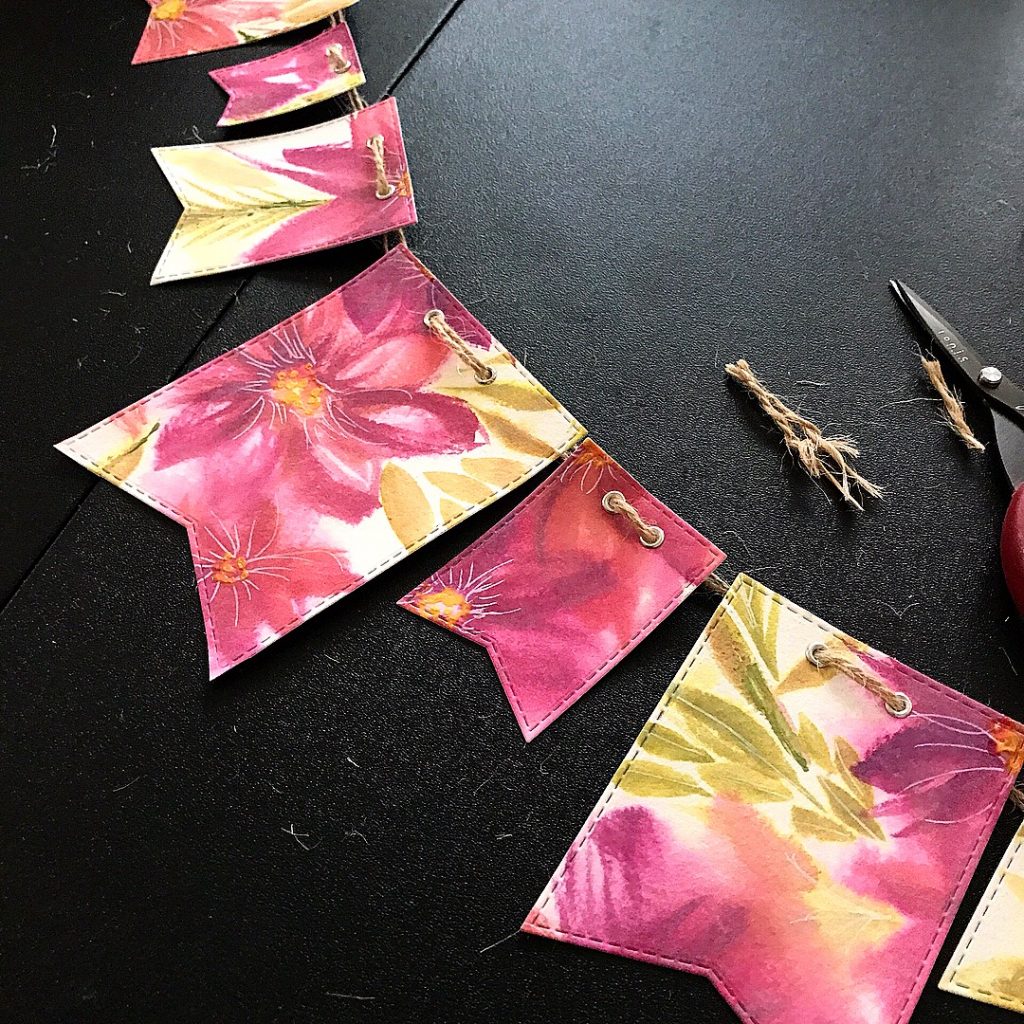 Step 6: Hung it in the window of my studio. Quick decor that makes me happy. AND, I got to spend a little time exploring pushing distress inks to create watercolor effects. In total the project took about an hour and it was a total Craft MY Joy hour!
Thanks for stopping by! Looking for more inspiration. Check out my Craft Your Joy posts and Free Downloads.
---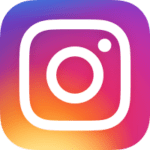 Follow me on Instagram for daily artspiration!
You can Subscribe to my email list and receive this FREE Art Print Download. Click the image to subscribe.
---
Trust Yoursel! Adorn your space with this gentle reminder of trust and YES, you can do this!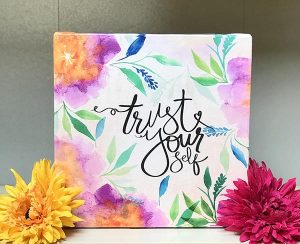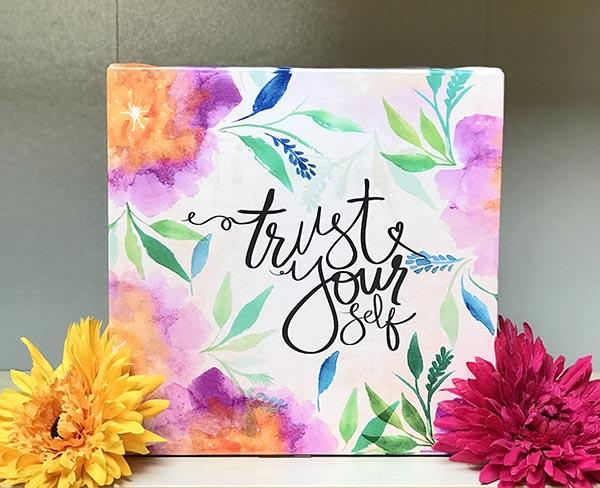 Visit my art prints shop
These are a few of my favorite things: Give yourself or a friend a gift that makes you feel good

Visit my gifts, stationery, notebooks, home decor and more shop


Save
Save
Save
Tags:
Art in progress
,
Artspiration
,
Mixed Media
,
Paper Crafting
,
Stamp Art
,
Watercolor Art