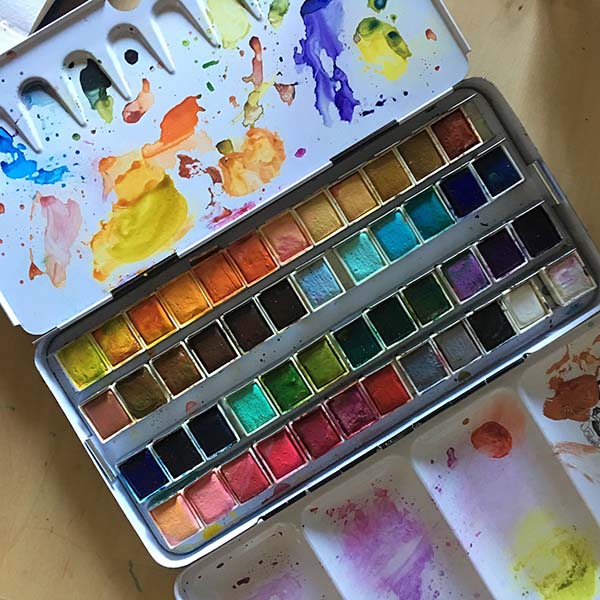 Published on 01/21/2018
I have found when something doesn't feel quite right, chances are… it isn't and then some. Trust Yourself is a great reminder to follow your heart and do what feels right.
Come in
Published on 01/13/2018
There is always something good to reflect on. Everyday! Wishing goodness, sending light and ❤️ to you today.
Come in
Published on 01/07/2018
Inspiration for you today. I know what it feels like when the heart and the mind are not on the same page. I'm trusting in my heart these days and letting intention lead the way.
Come in
Published on 12/27/2017
On Thanksgiving this year my dear friend arrived with a cheeseboard full of goodness. We all shared in it and it was delish. When the evening was over and all of our guests went home, the cheeseboard remained. It's kinda how she rolls.
Come in
Published on 08/16/2017
Wherever life plants you. Bloom with grace. Yes, who's me? Grace starts at the root of all things. It grows up and out. Stretches deep and wide and back again.
Come in
Published on 08/11/2013
It's official. The Mermie is complete! And, I actually get the pleasure of delivering and…
Come in
Published on 07/17/2013
So, after the third mix of Gesso, I'm ready to paint again! Wahoo! It went…
Come in
Published on 07/16/2013
The day has come… to share the EPIC Mermaid Canvas Flubber. 🙂 So, I've been…
Come in
Published on 07/15/2013
The Mermie canvas is still in progress and getting it to the finish line is…
Come in
Published on 07/14/2013
It's been a wild rumpus of a summer so far full of deadlines, new product…
Come in